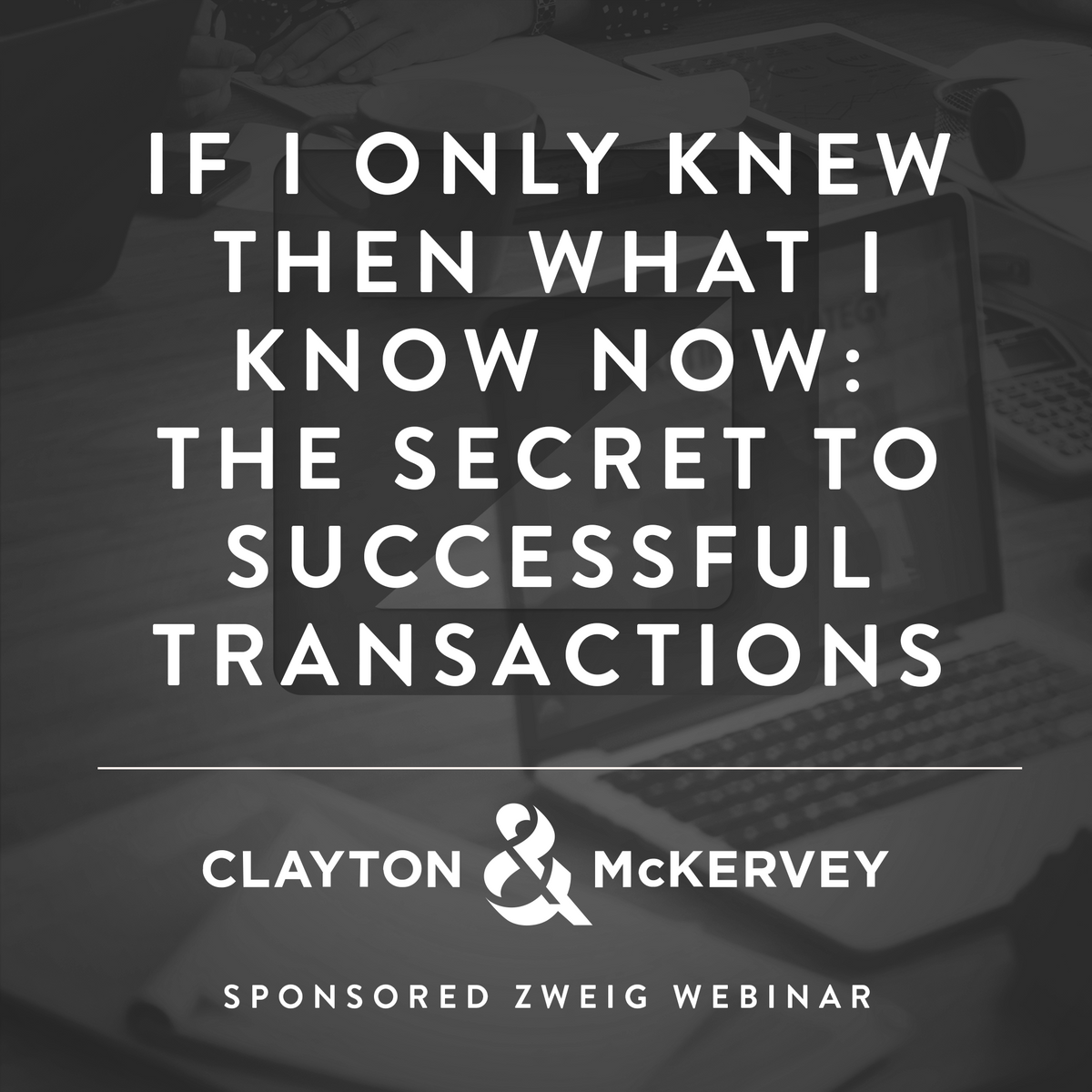 If I Only Knew Then What I Know Now: The Secret to Successful Transactions - A Clayton & McKervey Sponsored Webinar
In this live webinar hosted by Clayton & McKervey, we'll discuss how to successfully prepare for a business transaction. Whether you are ready to sell your business today or are just exploring potential opportunities, we'll walk you through the transaction process from pre-planning to post-closing—helping you achieve maximum valuation and avoid potential pitfalls along the way. A&E leaders Kevin Johns and Tim Hilligoss will share their knowledge and expertise in the M&A space, giving architects and engineers the confidence and know-how to transition their businesses should the opportunity arise.
Learning Objectives:
Speaker Information:
Tim Hilligoss: As a trusted advisor to privately held architecture & engineering firms, Tim helps owners with their tax and accounting needs while providing guidance on business transactions.
Kevin Johns: As Clayton & McKervey's architecture & engineering group lead, Shareholder Kevin Johns helps entrepreneurial owners build a better blueprint for growth by providing strategic tax, accounting and consulting support.
Other relevant articles:
Participants of this webinar will receive 1 LU/PDH credit with a certificate of completion indicating the hour earned for self-reporting. Zweig Group is an approved CE provider with the American Institute of Architects, and SHRM.