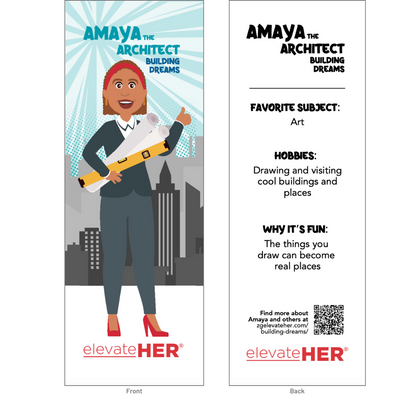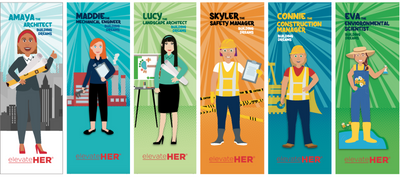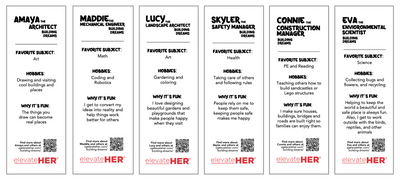 ElevateHER Building Dreams Bookmarks
"Building Dreams" – your child's gateway to a world of opportunities in the Architecture, Engineering, and Construction (AEC) industry starts here.
"You can't be what you can't see." Let this set of six handy bookmarks (2"x6") inspire the children in your life to dream big, explore their passions, and be aspired to exciting careers in architecture, engineering, and construction (AEC). 
Learn more about TeacHER 2.0 and Building Dreams here.