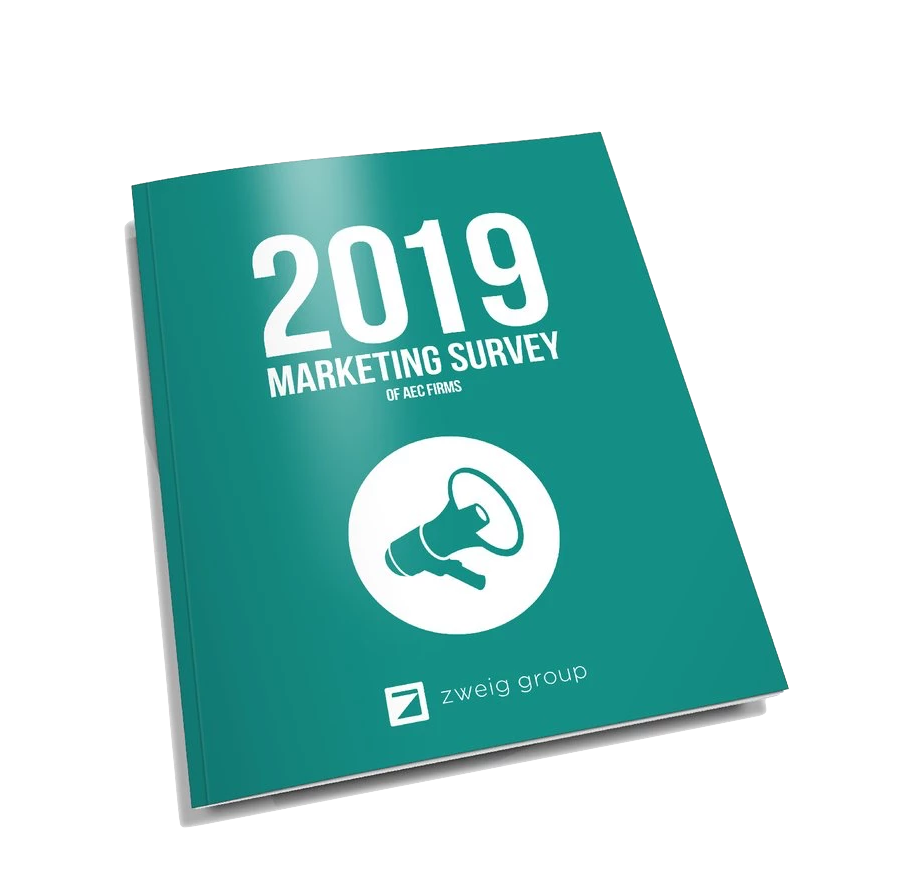 Release date: August 16, 2019 (digital)
August 30, 2019 (print)
Participate in any survey and save. Click here to participate. 
DETAILS
Zweig Group's 2019 Marketing Survey of AEC Firms is a benchmarking and advisory guide to industry firm marketing activities, budgets, marketing department organization, staffing levels, compensation, and investments in marketing systems and infrastructure.  This report also has statistics on proposal activity, hit rates, and other useful analytics. 
The data for this report was collected from
an
online survey
of AEC industry marketing professionals and those in leadership roles.
The topics covered in this comprehensive report are:
Marketing staff:  This section presents data on marketing departments at firms of different sizes/types, along with experience, education, compensation, and expectations and sales goals for various marketing related job roles.
Proposals & sales: A full breakdown of proposal actives and hit rates by firm type, size, location, and other factors.
Marketing systems: This section has data on the prevalence of various marketing systems and data relating to their use.
Promotion: See what most firms in the industry are doing to promote themselves, along with a full report on statistics of what is working and what is not working.
Marketing expenditures:  Data on marketing related expenses including actual figures from the previous year and budgeting for the future.
Strategies: See data on the use and effectiveness of a variety of marketing approaches.
Challenges: Data on what respondents feel have been marketing challenges and victories for their firms over the past year.