Swipe to read the document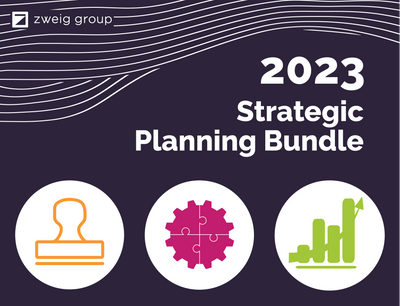 Surveys
2023 Strategic Planning Bundle
Released On:
October 19, 2023
What's Included


The 2023 Financial Performance Benchmarking Package
The 2023 Policies, Procedures & Benefits Report of AEC Firms
The 2023 Fee & Billing Report of AEC Firms
We have carefully curated this suite to provide you with a strategic understanding of your firm's financial performance, the quality of your policies, and an in depth understanding of your productivity and utilization.
By combining these three powerful resources, you'll have a complete toolkit to elevate your firm's strategy. Empower your leadership team with data-backed insights and stay ahead of the competition in an ever-evolving industry.
A $1,785 value for only $1,500! Please note, this package is heavily discounted and not available for participation discounts.
Industry
ENGINEERING, ARCHITECTURE, CONSTRUCTION & PLANNING
More about 2023 Strategic Planning Bundle
Financial Performance
Policies, Procedures & Benefits
Fee & Billing
This report delves into the intricacies of your firm's financial performance, providing critical insights into your fiscal health. Discover how your AEC firm's financials compare to industry standards, identify areas for improvement, and pinpoint financial strategies that can drive success.
Your firm's policies and procedures play a vital role in shaping its culture, compliance, and overall effectiveness. This report offers an in-depth analysis of your policies and benefits, allowing you to fine-tune your operational framework for maximum efficiency and employee satisfaction.
Understand how your AEC firm stacks up in terms of fee structures and billing practices within the industry. This report offers a comprehensive examination of your pricing strategies, billing efficiency, and client satisfaction, enabling you to optimize revenue streams.