Swipe to read the document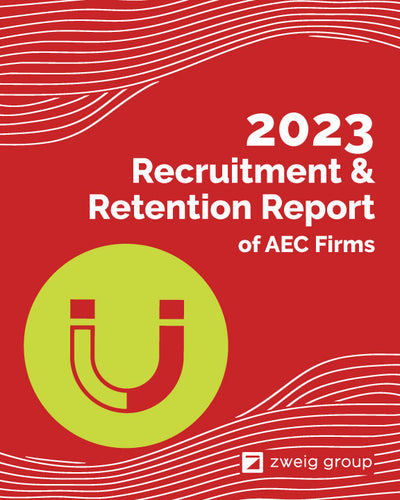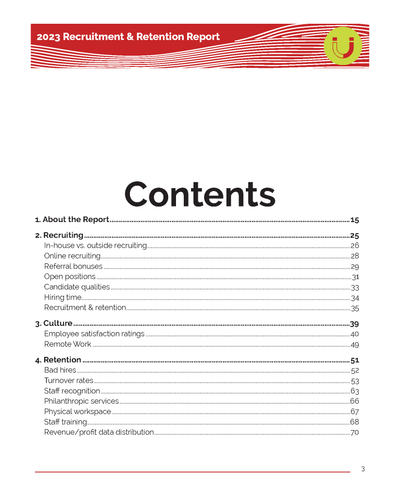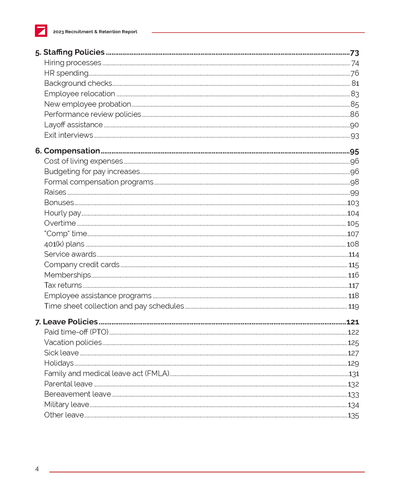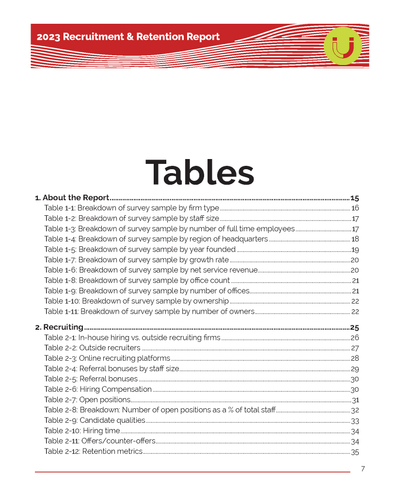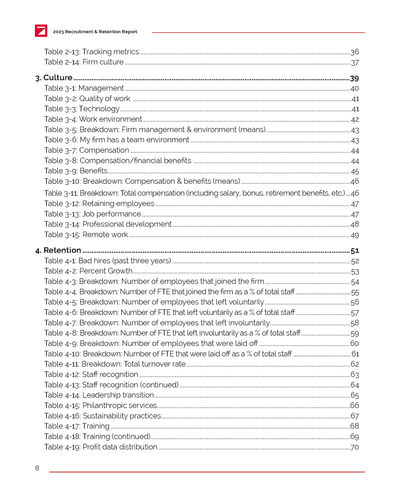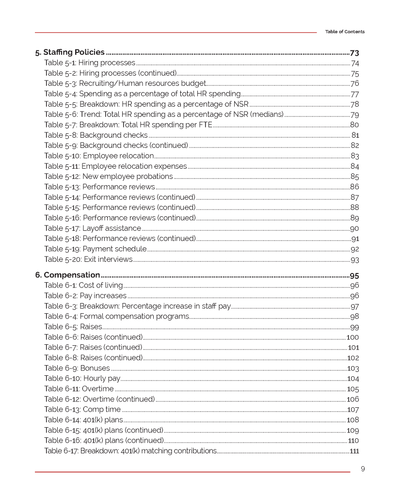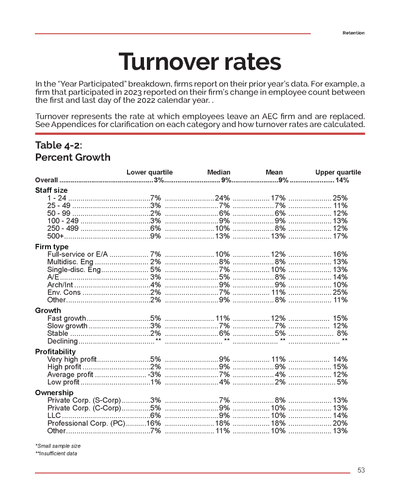 Surveys
2023 Recruitment and Retention Report
Released On:
July 21, 2023
See Preview
What's Included
The Recruitment and Retention Report of AEC Firms has statistics relating to all the latest methods used to hire and retain professionals in the industry. This survey contains data about recruiting methods and policies, training, HR departments experiences, attitudes, and challenges regarding the hiring and firing process, turnover rates, and compensation and benefits. 
Are you looking for hiring methods, expectations, & metrics in the AEC Industry? Do you know what most firms in the industry are doing to recruit top talent? This report covers all areas of recruitment and retention from the search process, integrating a new candidate into a firm, HR departments involvement in the process and even the use of outside executive search firms for finding top talent!
Industry
Architecture, Engineering, Construction, Surveying, Planning, and Environmental Firms
More about 2023 Recruitment and Retention Report
Recruiting & Staffing Policies
Retention & Compensation
Leave Policies, Career Development and more
Participate
Topics covered in this section include:
"
In-house hiring vs. outside recruiting firms "
Online recruiting "
Referral bonuses "
Open positions "
Candidate qualities "
Hiring time "
Retention metrics "
Offer/counter offer "
Hiring processes "
HR spending "
Background checks "
Employee relocation "
New employee probation "
Performance review policies "
Layoff assistance "
Exit interviews
Topics covered in this section include:
"
Bad hires "
Voluntary/involuntary turnover rates "
Employee termination "
Philanthropic services "
Physical workspace "
Staff training "
Revenue/profit data distribution "
Budgeting for pay increases "
Formal compensation programs
Cost of living increases "
Raises "
Bonuses "
Hourly staff "
Overtime pay "
401(k) plans "
Service awards "
Company credit cards "
Memberships "
Tax returns "
Employee assistance programs "
Time sheet collection and pay schedules
Topics covered in this section include:
"
Paid time off (PTO) "
Vacation policies "
Sick leave "
Holidays "
Family and Medical Leave Act (FMLA) "
Paternity leave "
Bereavement leave "
Military leave "
Tuition/fee reimbursement "
Books/supplies reimbursement "
Terms of education reimbursement "
Professional registration "
Professional society memberships "
Career tracks "
Training
Take Survey
Take this survey and receive 50% off any Zweig Group publication of your choice.