Swipe to read the document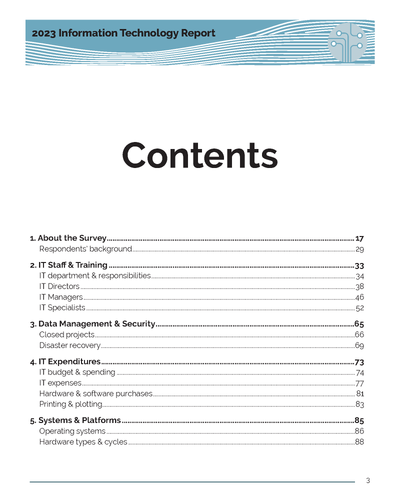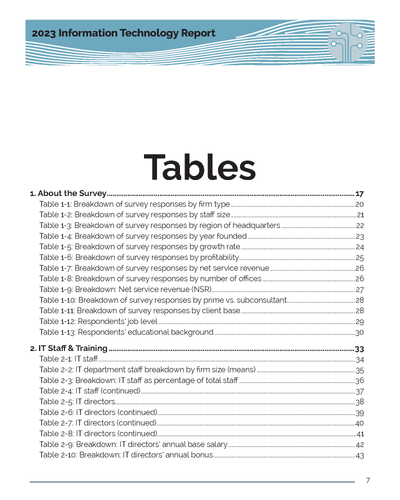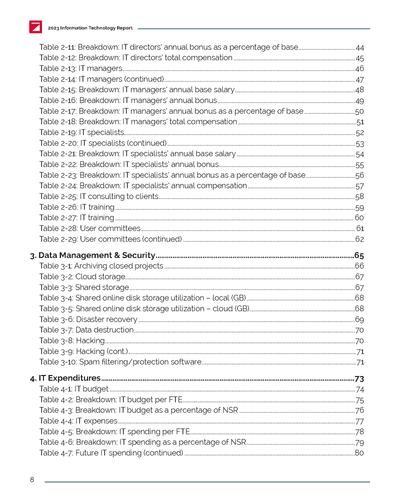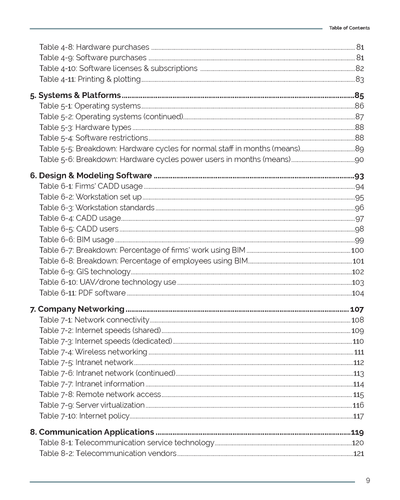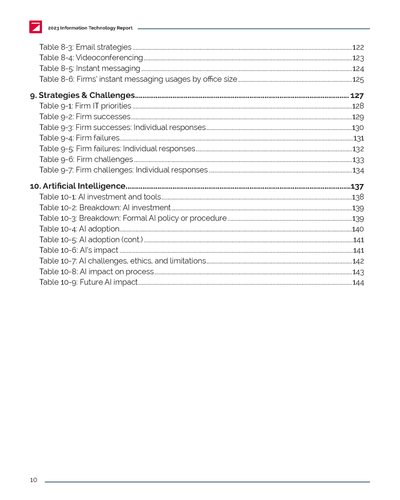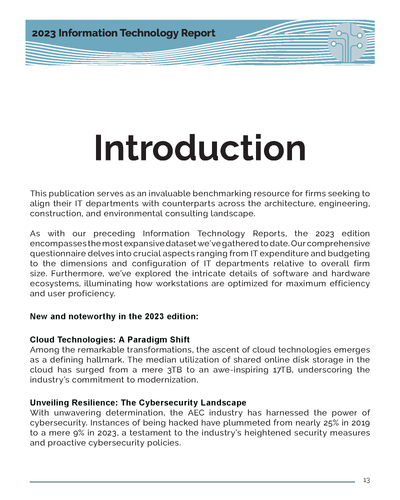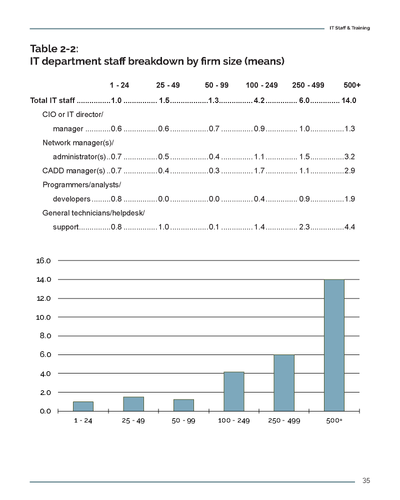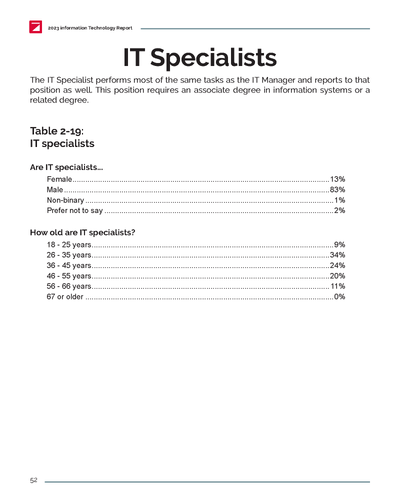 Surveys
2023 Information Technology Report
Released On:
August 24, 2023
See Preview
What's Included
Zweig Group's Information Technology Survey Report gathers data on IT spending, IT staff, IT department composition, implications of Artificial Intelligence, project web sites, systems & platforms, and IT related challenges and successes.
The information is given by firm type, staff size, region of the firm's headquarters office, firm growth rate, and client base for easier comparisons.
The 2023 IT Report offers valuable insights into the most current IT practices, methodologies, and opinions within the AEC industry, empowering firms to stay up-to-date, innovative, and informed in their IT and AI strategies.
Industry
Engineering, Architecture & Construction
More about 2023 Information Technology Report
IT Services/Disciplines Data
Technical Staff Data
Management and Administrative Data
Participate
Data is thoughtfully categorized by state or region and firm size, enabling valuable comparisons between your firm and others similar to it. The 2023 IT Salary Report covers a wide range of IT services and disciplines, including:
Software Development
Network Administration
Database Management
Cybersecurity
IT Project Management
Systems Analysis
Cloud Computing
Data Science
IT Consulting
Within the report, data on technical staff is carefully segmented into five levels, providing nuanced insights into IT career progression and compensation:
Entry-Level IT Professionals
IT Project Engineers
IT Project Managers
IT Department Heads
IT Principals
The IT Report includes detailed information on management and administrative roles within the IT domain. Descriptions and average years of experience are provided for all titles in the survey, helping you gain a comprehensive understanding of various positions. The management and administrative roles covered in the report include:
Chief Information Officer (CIO)
Chief Technology Officer (CTO)
IT Director
IT Manager
IT Operations Manager
IT Project Manager
IT Consultant
Business Analyst
System Administrator
By exploring these detailed sections, you will gain invaluable insights into IT services, technical staff hierarchies, and management roles to inform your firm's compensation strategies and ensure alignment with industry standards and best practices.