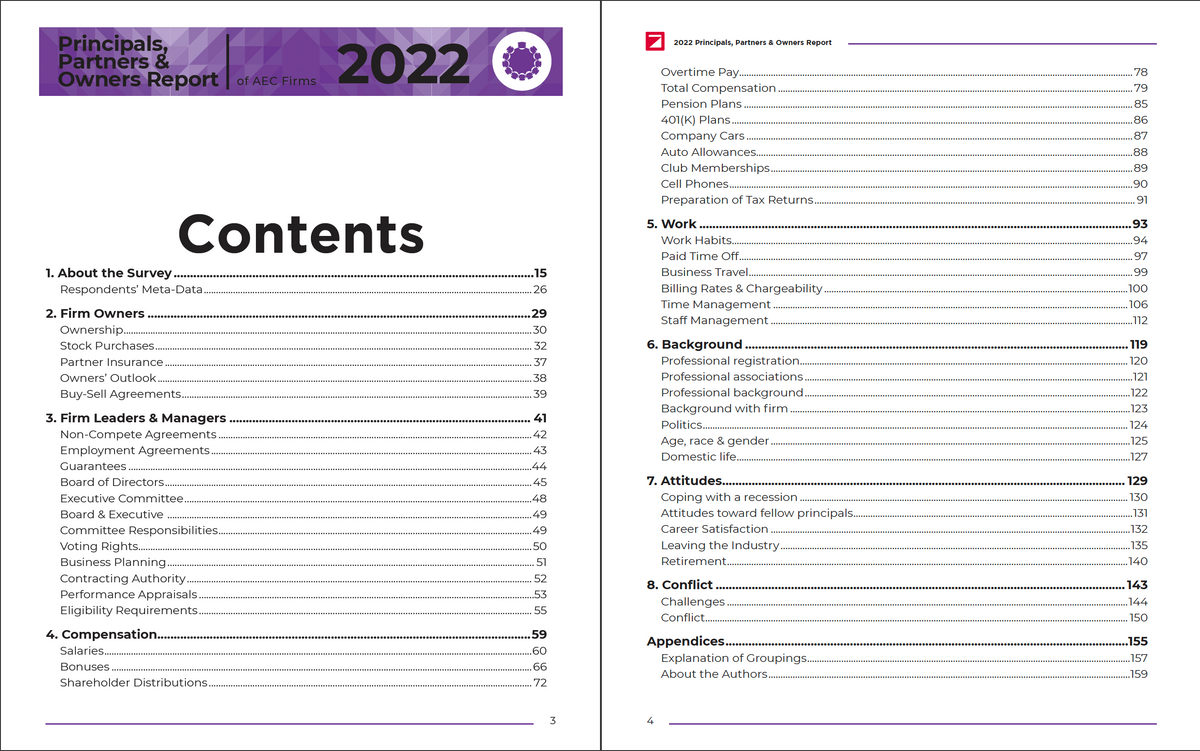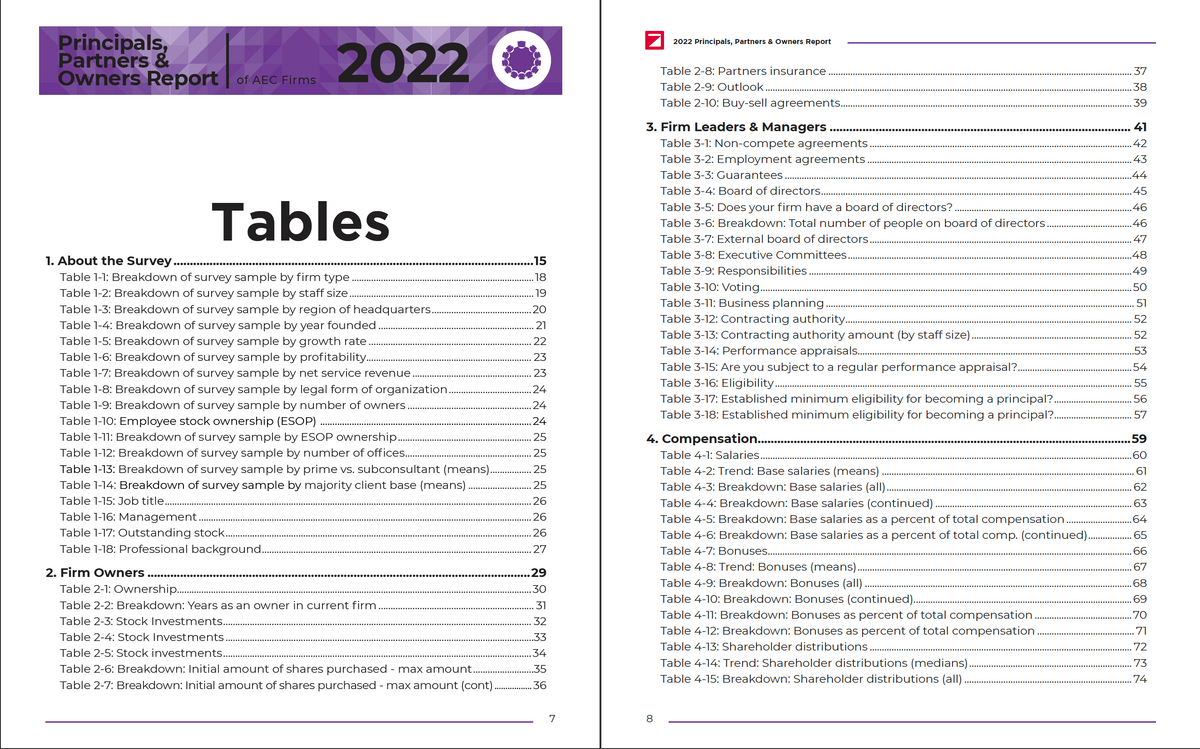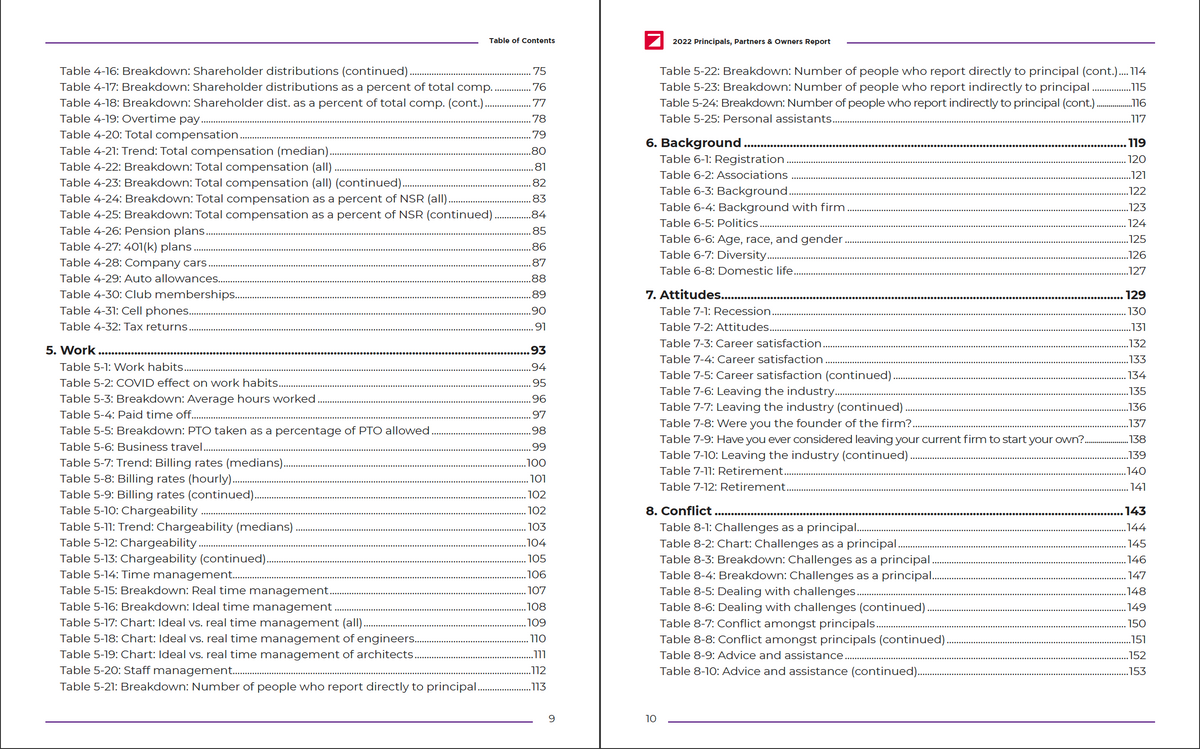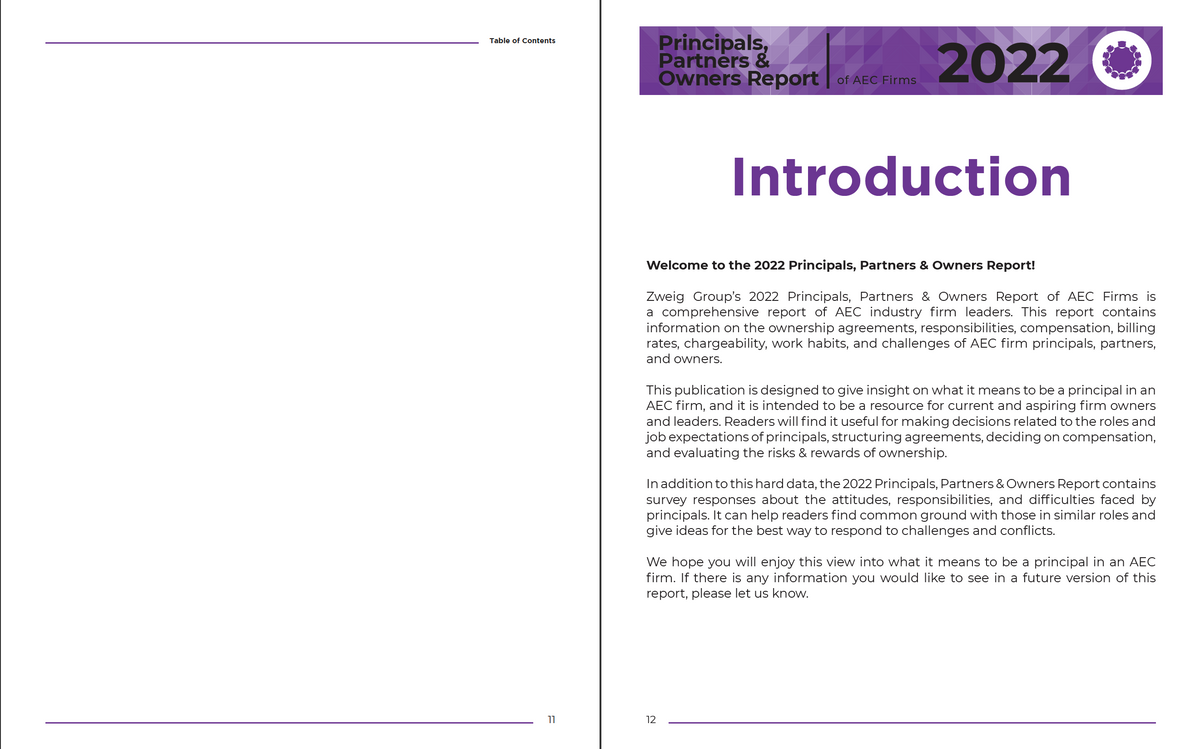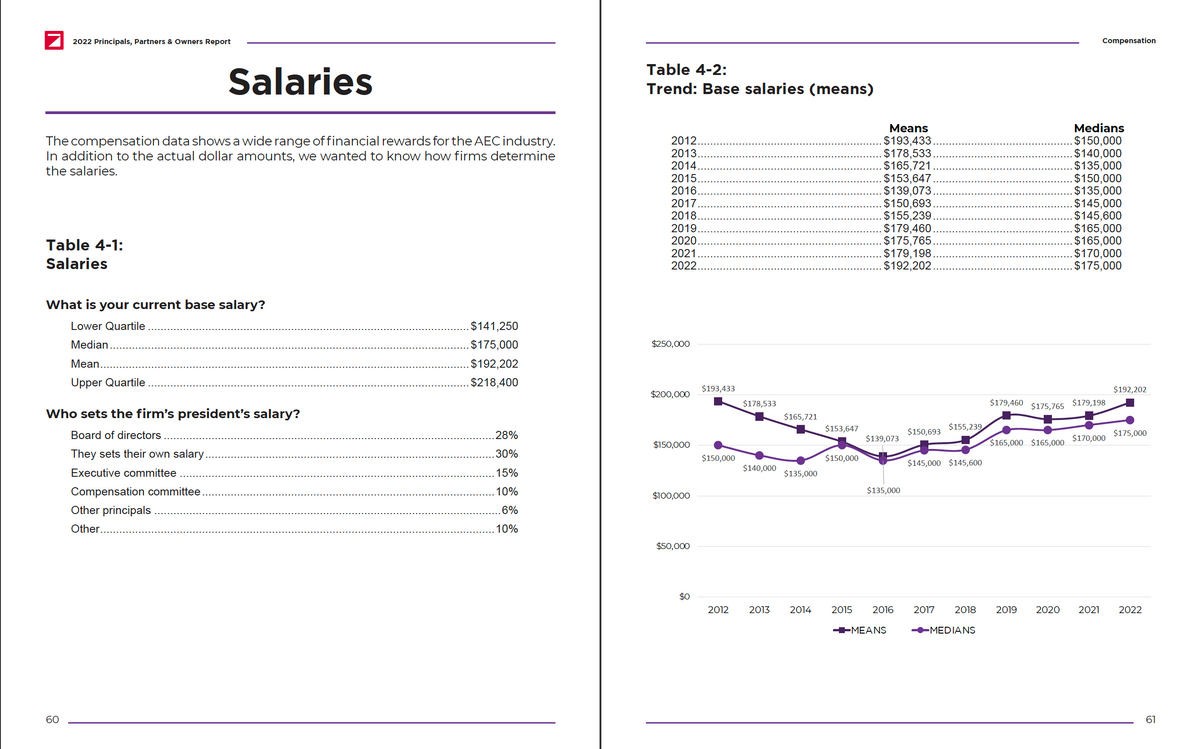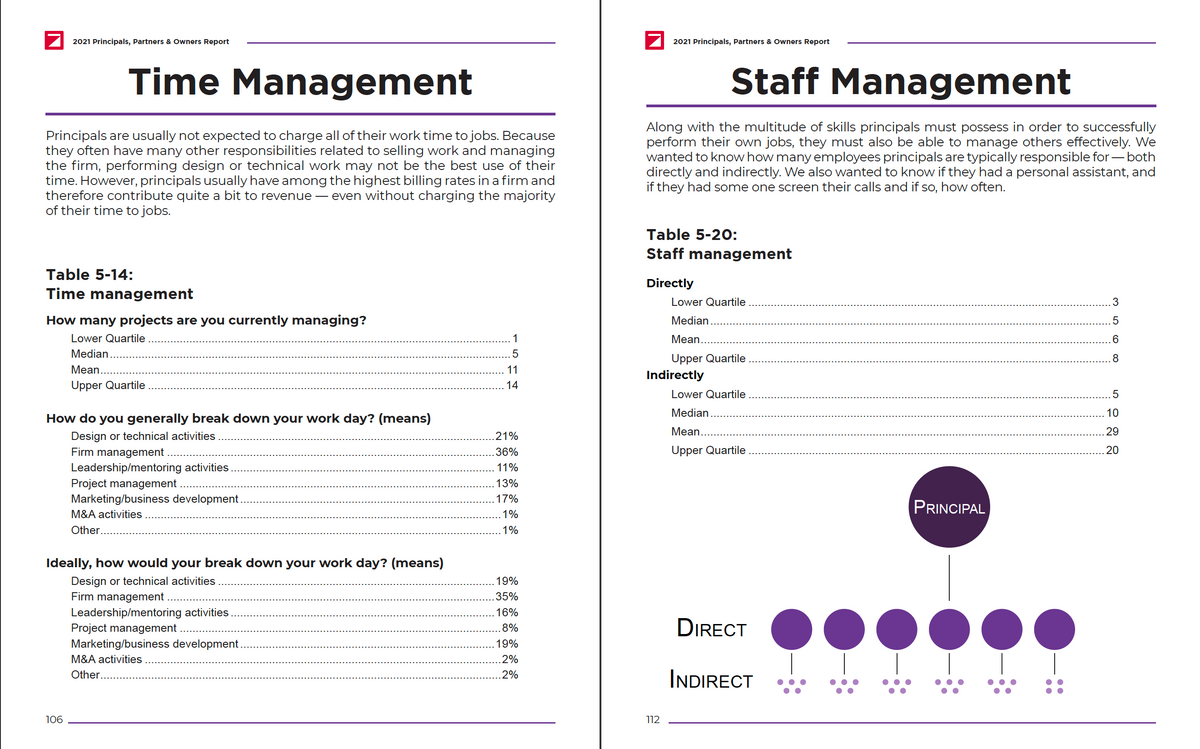 Scroll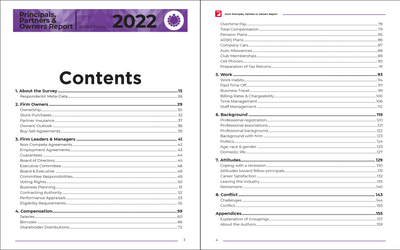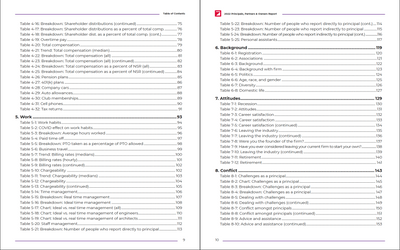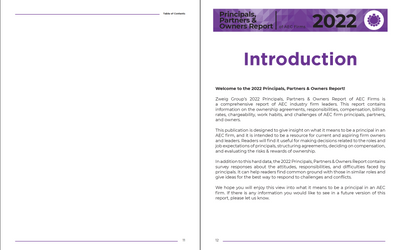 2022 Principals, Partners & Owners Report
Zweig Group's 2022 Principals, Partners & Owners Report of AEC Firms is a comprehensive study of owners and top managers of U.S. AEC firms. This eye-opening report covers ownership, stock appreciation, buy/sell agreements, non-compete agreements, voting rights, roles, responsibilities, perks, compensation, and more.
The
 2022 Principals, Partners & Owners Report has data on the following:
Principal compensation, benefits, and perks

Common issues and challenges related to running an AEC firm

Qualifications, job requirements, and demographics of principals, partners, & owners in the industry

Employment agreements, non-competes, and stock buyback provisions

How principals manage time and break down the work day
For the 2022 edition, principals from across the U.S. in the AEC industry responded to a questionnaire on the topics above.  Their responses were then tabulated and analyzed.
Key Features:
Compensation:
 The report has comparative data on salaries, bonuses, owner distributions, total compensation, and perks by firm type, region, size, growth rate, and firm profit, plus by the principal's title, the percentage of ownership, age, and gender.
Perks: What's normal and what's excessive in the area of "perks" for principals? Get statistics on every kind of perk–including vacations, cellular phones, country club memberships, tax preparation, and auto allowances.
Roles & responsibilities: Data on how many hours principals typically work per week, their charge-ability, time spent on different tasks, vacation taken (or not taken), and more. We also asked principals how they felt about their fellow owners and board of directors.