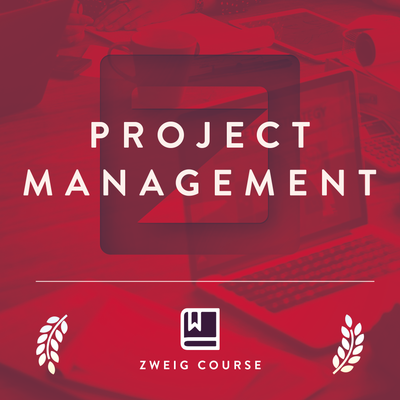 Virtual Project Management 2024
Successful and effective AEC project managers are multi-faceted; but often, they are extensively trained in technical skills and less so in how to manage a team, and even less so on how to manage a project with a business mindset.
This installment of Zweig Group's Project Management for AEC Professionals curriculum will focus on building Business Intelligence so that Project Managers can drive business performance.
Through the four modules, attendees will build a solid Project Finance foundation in topics of finance principals, understanding Key Performance Indicators, forecasting and predictive metrics, and change management. This course focuses on understanding the technical principles of project finance, but also how to understand the meaning behind the numbers to make better decisions.  Project
Managers will leave this course with an understanding of the key numbers that they must know on every project, how to evaluate these numbers, how to make finance data driven decisions, and how to manage adverse conditions when they occur.

This course is structured into four 1.5-hour modules:

Module 1: Jan 10, 2024  - Finance Foundations

Learn the fundamental determinants of profitability.
Understand key expense categories, what they each mean, and how to use the different categories as levers to influence performance.
Learn how to benchmark billing rates to guarantee profit in every hour.
Module 2: Jan 17, 2024 - Key Performance Indicators
Learn the Key Performance Indicators that every Project Manager must know to drive business performance.
Learn how to interpret KPIs to make better financial decisions in projects.
Learn the one KPI that most companies use to evaluate performance, and why it guarantees POOR PERFORMANCE!
Module 3: Jan 24, 2024  - Budgeting, Forecasting, and Fee Structures
Learn principles of fee structuring, including the pros and cons of different structures and how to proactively package fees to guarantee profit.
Learn principles of fee estimation using cost-based estimation, billing-rate estimation, and how to calculate fees that guarantee profitability.
Learn predictive metrics like backlog and pipeline, and how to effectively forecast future performance and make data-driven staffing decisions.
Module 4: Jan 31, 2024  - Managing Change and Recovery Planning  
Learn why Scope Creep is a good thing!
Learn how to manage the financial impact of Scope Creep and structure additional services requests.
Learn how to use Scope Creep as a tool to deepen client engagement.
 *All four sessions will be held on Wednesday, from 11:00 AM CT - 12:30 PM CT
What to expect?
Sessions blend lecture, discussion, and small group exercises where attendees will practice the skills covered in the sessions.
This session is highly interactive. Attendees should plan to be active during the sessions.
Not your typical virtual "webinar" style training, attendees should plan to collaboratively solve problems in small groups and practice putting financial principles to the test on realistic scenarios.
Who should attend?
Anyone that would like to better understand their numbers and gain comfort in making finance-driven project decisions.
Anyone looking to take their career to the next level and drive business results in the project environment.
 Registration includes:
Highly-rated content delivered right to the convenience of your own home or office
An engaging virtual experience with interactive whiteboard, polls, quizzes, group activities, and Q&A opportunities
Latest industry data blended with empirically supported methods and techniques
Attendees receive a certificate of completion indicating the number of hours earned. Zweig Group is a registered continuing education provider with the AIA and SHRM. This course is approved for 6 LU/PDH.
To be notified of future dates and locations, inquire about group pricing or for immediate assistance, please email events@zweiggroup.com or call the Zweig Group team at 800.466.6275.