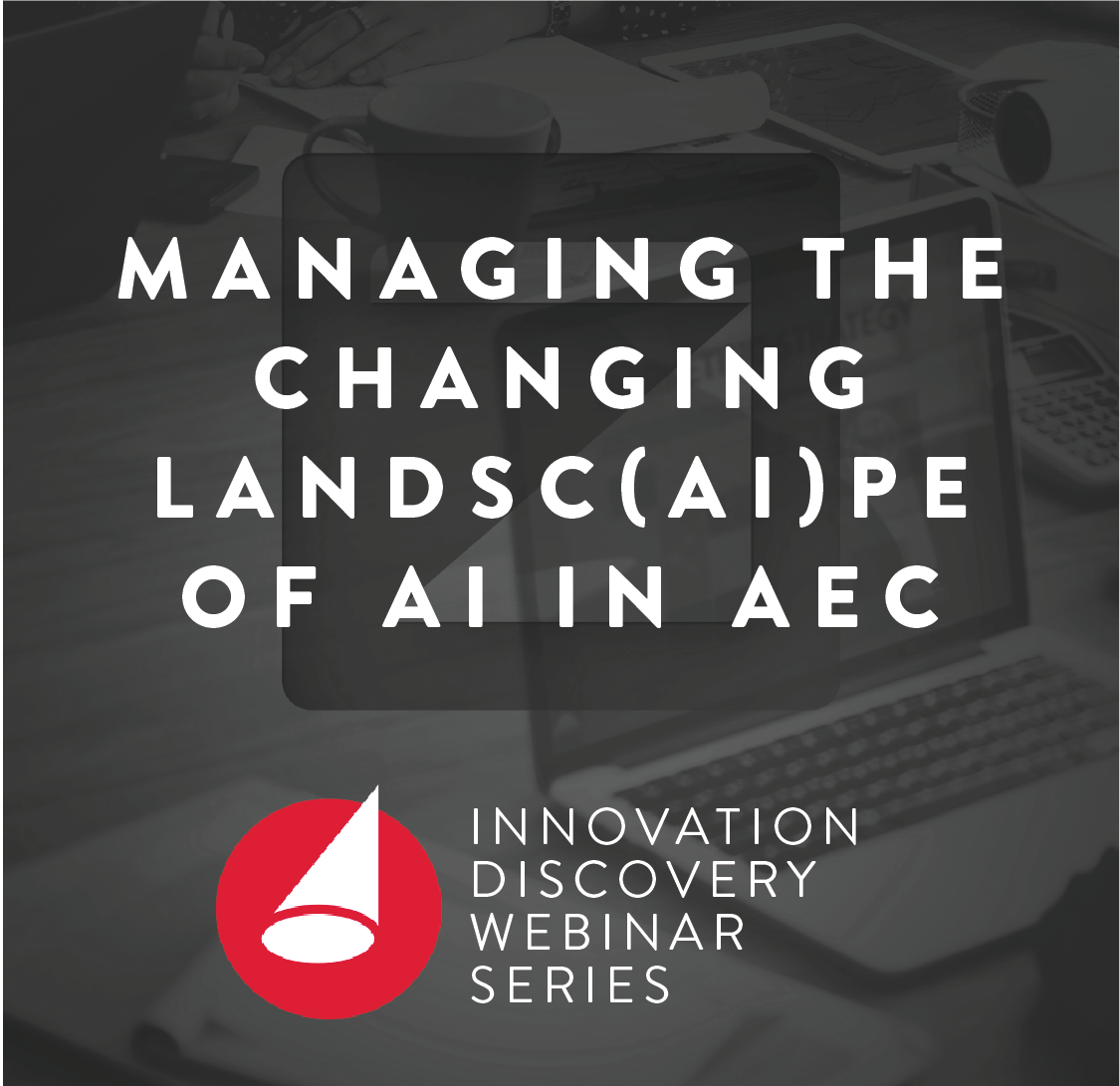 Managing the Changing Landsc(AI)pe of AI in AEC: An Innovation Discovery Webinar Series
Managing the Changing Landsc(AI)pe of AI in AEC is a three part previously recorded webinar series that will help you set your baseline understanding for AI's impact on this industry today and set strategies to manage this phenomenon out into the future.

These 3 webinars were recorded to a live Zoom audience on June 15, 29 and July 11 of 2023.
Part 1: Illuminating AI Applications:
Join Kristin Kautz for a birds eye view of AI's transformative applications available today. Gain insight into their implications for your organization, empowering you to chart decisive next steps on your firm's path to continuous innovation and see how quickly the extraordinary can become customary.
Part 2: Guided Discourse: AI Context & Future for AEC
: 
Phil Bernstein,
Associate Dean and Professor Adjunct Architecture at Yale Architecture will present the context, evolution and potential future for AI in AEC. By framing the challenges ahead for AEC firms, Phil will confront questions related to risk, regulatory and ethical dilemmas, as well as the value proposition practitioners of design must embrace. 

Part 3: Data-Based Discussion: A Financial & Operational Overview: Zweig Group's Research Team has partnered with industry experts to provide candid, fact based conversation around the current state of AEC firms' operations (today -> projecting to the future) as we set the table for our broad based research initiative in 2024. This session will iterate on input from the previous two as well as incorporate updated information Zweig Group's research team will collect in the coming months.