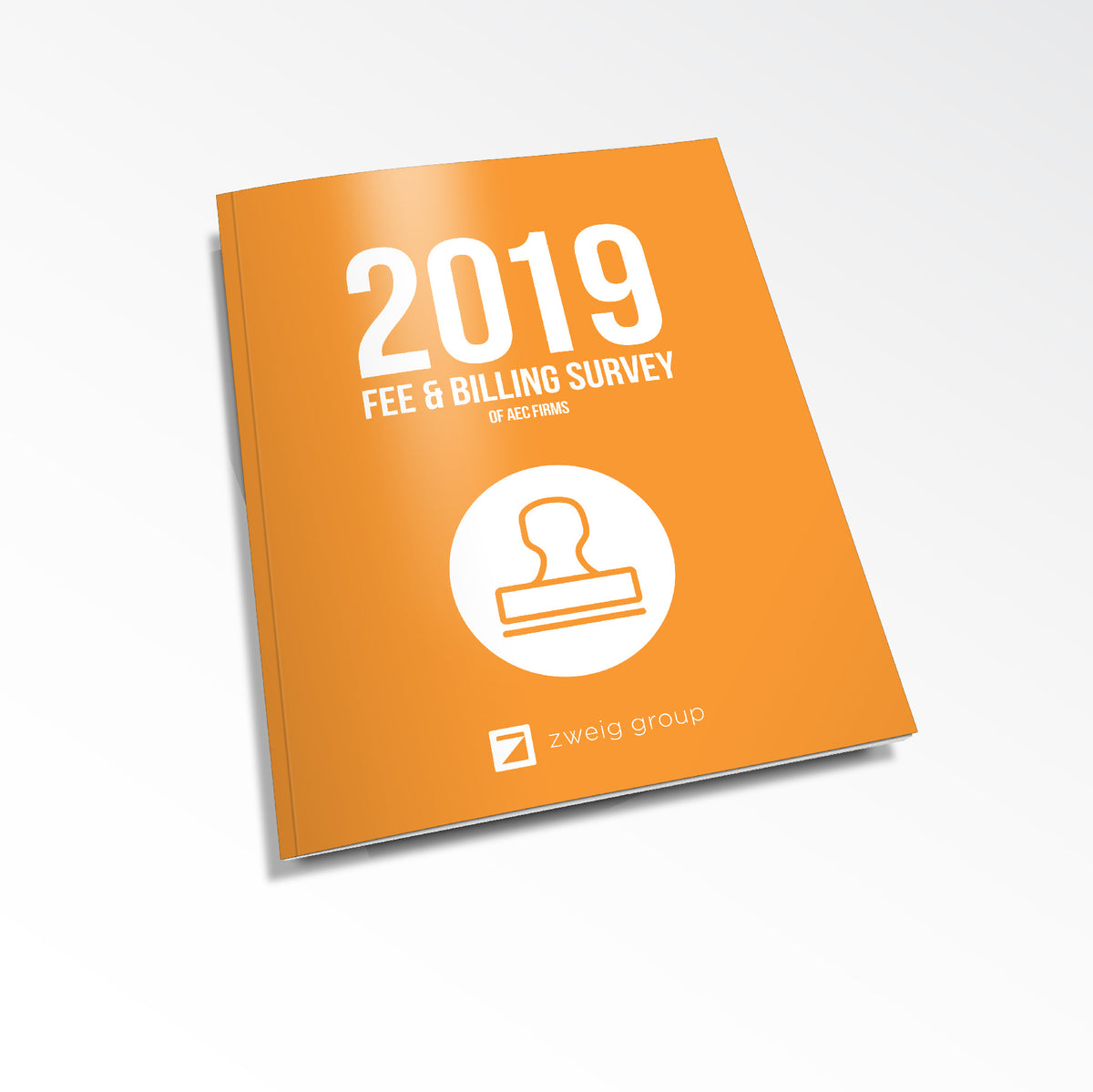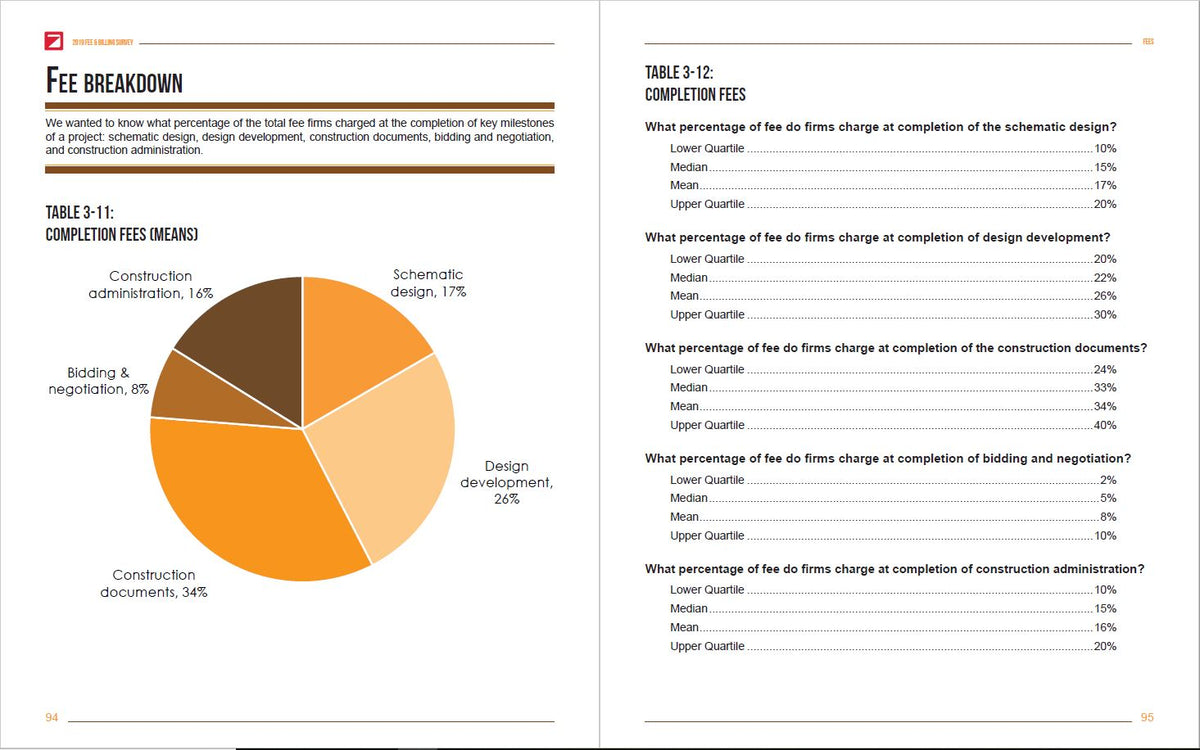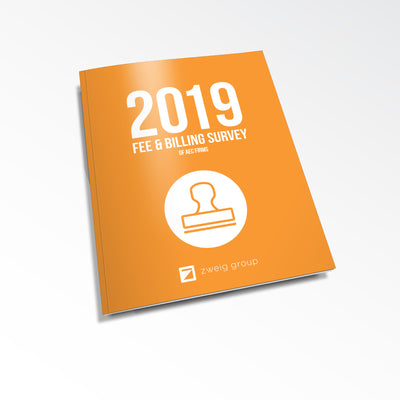 2019 Fee & Billing Survey
Release date: July 26, 2019 (digital) 
August 9, 2019 (print)
DETAILS
Zweig Group's 2019 Fee & Billing Survey of AEC Firms is the standard guideline for AEC industry firms looking to benchmark fees, billing rates, and billing practices, and evaluate productivity and utilization.  
Data was collected from an online survey of architecture, engineering, planning, construction, and environmental consulting industry professionals in early 2019.

The 2019 edition includes data on fee structures for every major market type in the AEC industry, billing rates and chargeability statistics for 33 levels of employee (ranging from clerks to principals), statistics on consultant fees and reimbursable expenses, and a variety of statistics related to payment collection methods and experiences.  
The 2019 Fee & Billing Survey of AEC Firms includes the following fee markets:
Commercial development

Corporate facilities

Education (K-12)

Education (Higher education)

Health care

Marine

Transportation

Entertainment

Federal/state/municipal

Industrial facilities

Multi-family residential

Single-family residential

Religious

Environmental - public

Environmental - private
In addition to statistics on contract types for each of the above markets, industry norms for fees as a percentage of construction costs are given for the following services/disciplines (as applicable for each market):
Architecture

Land planning

Landscape architecture

Interior design

Civil engineering

Structural engineering

Mechanical engineering

Electrical engineering

Construction management