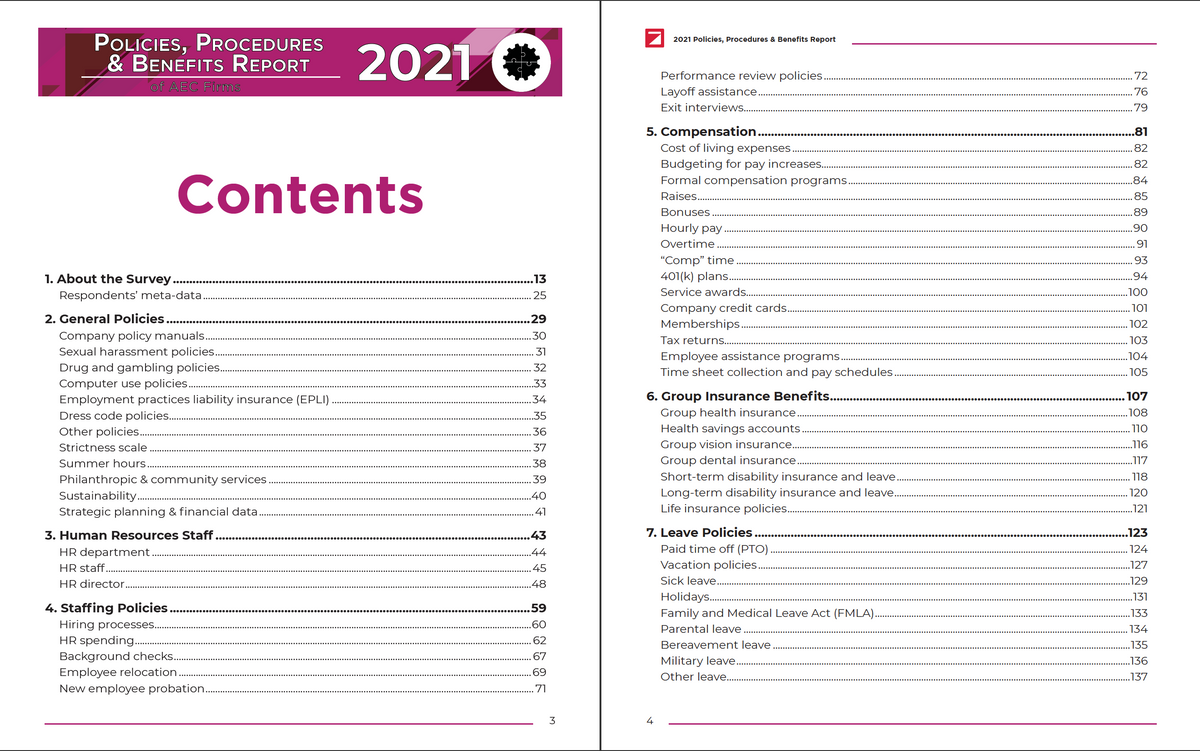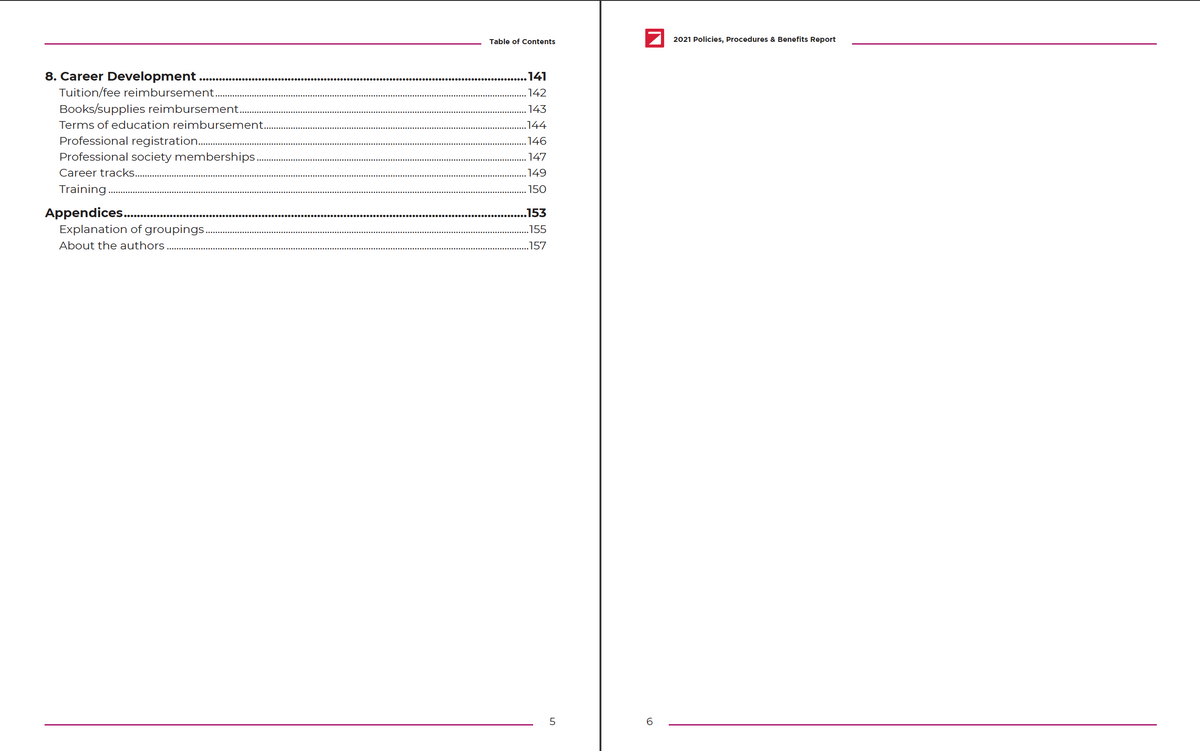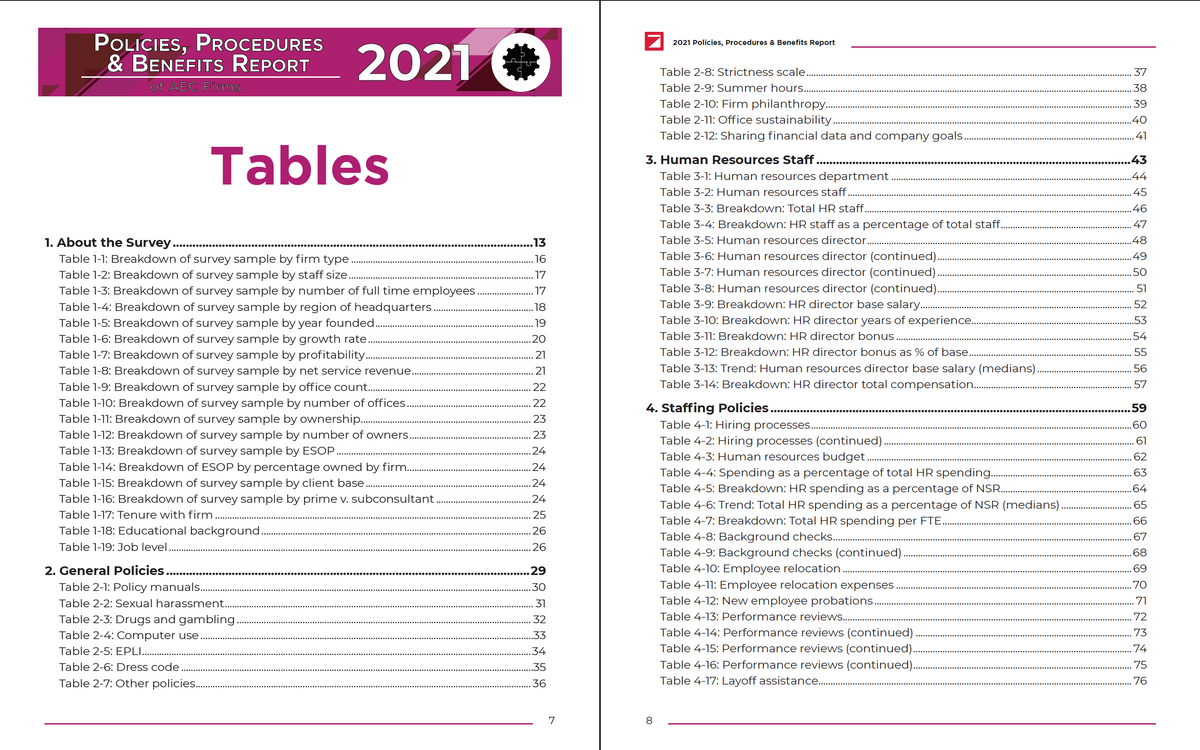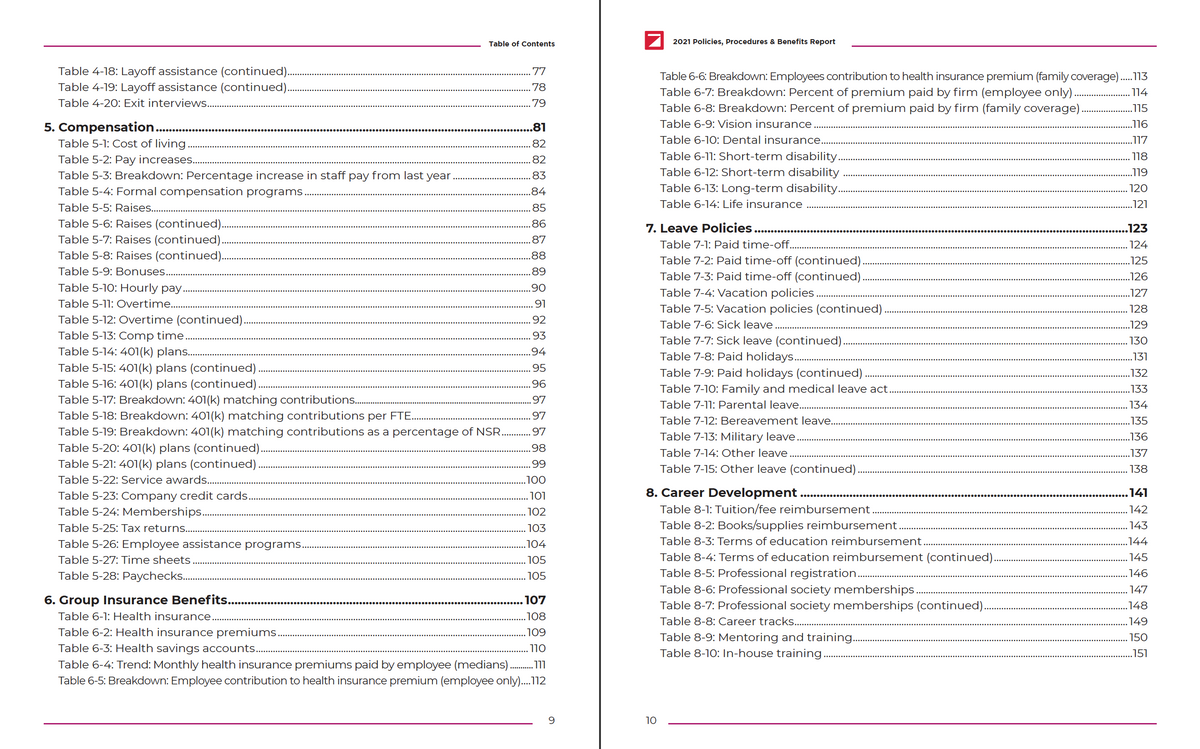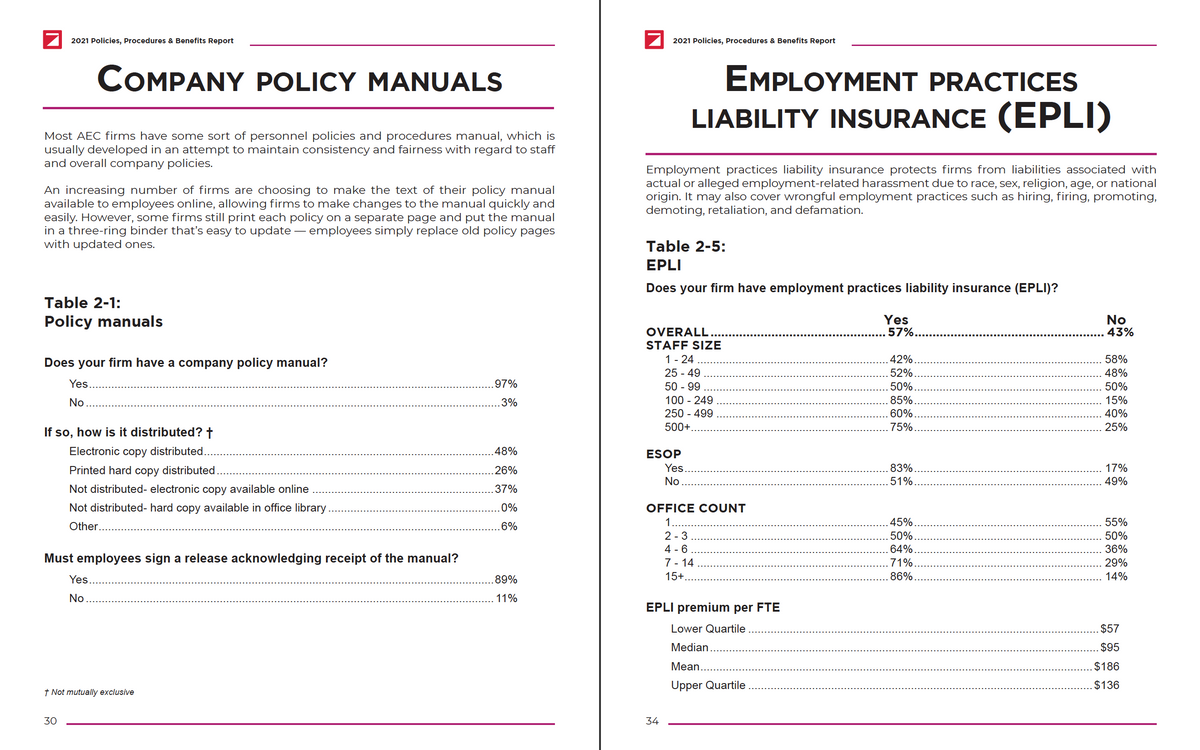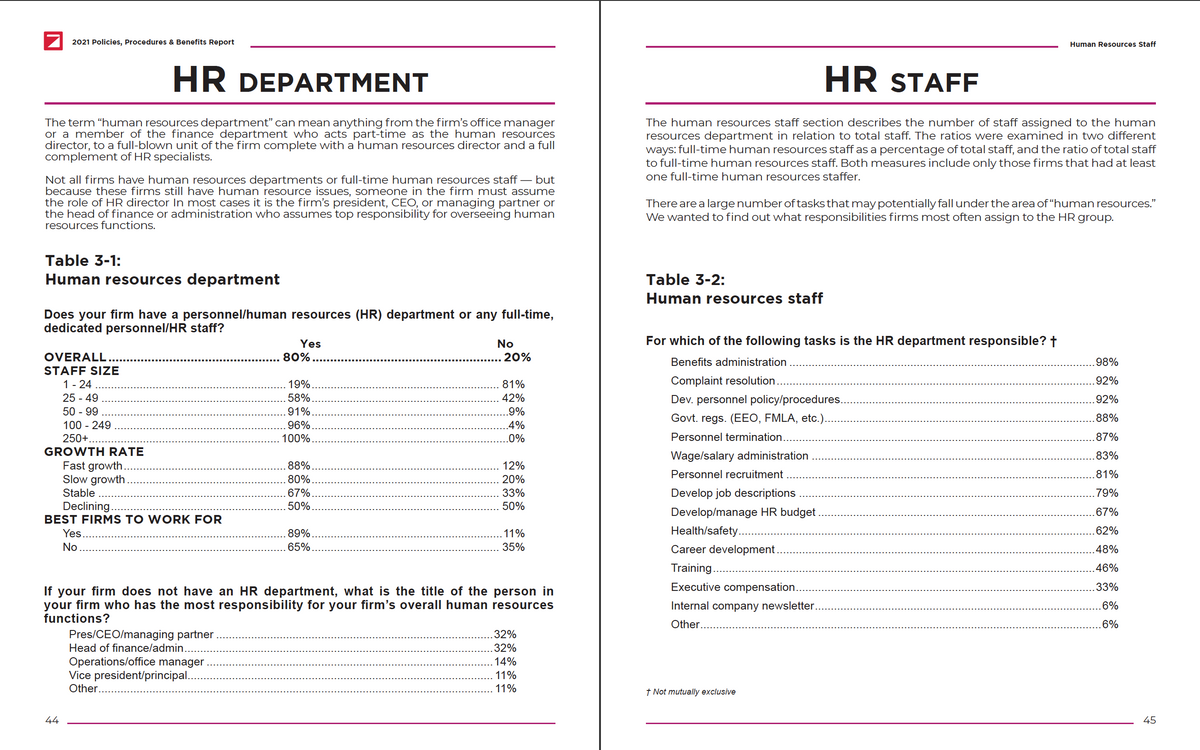 Scroll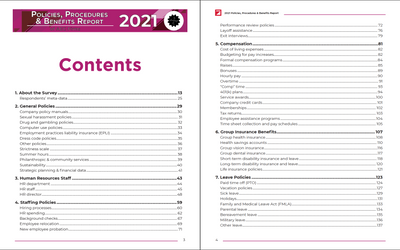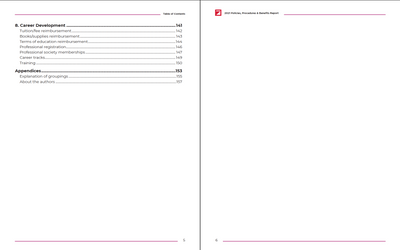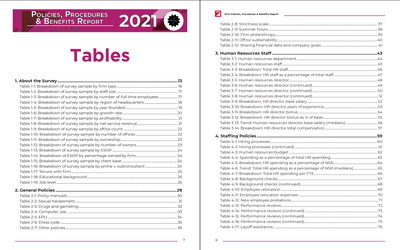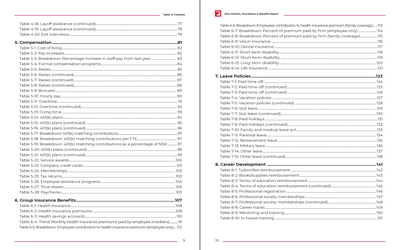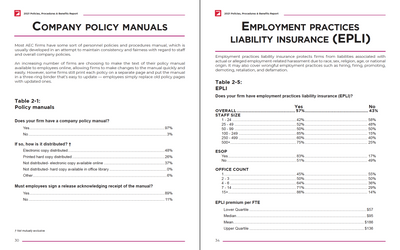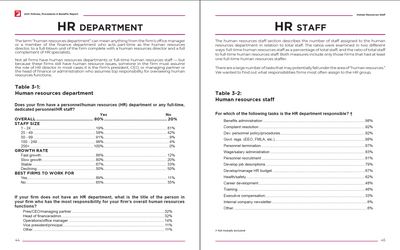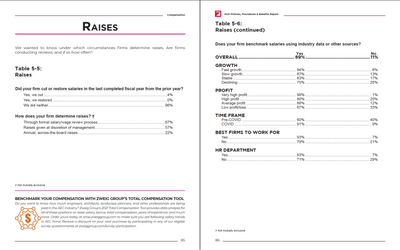 2021 Policies, Procedures & Benefits Report
Release date: June 2021
Check out a free preview of this publication here. 
DETAILS
Zweig Group surveyed AEC Industry firms on their workplace policies, benefits, HR staff composition, HR operating expenses, and other important workplace issues and challenges. Data was collected from firms of every size, type, and region of the country.  
New: Also includes updated data on response to COVID-19 including project, projection, budget, and policy changes.  
The results of this study will help you benchmark your AEC firm in all areas related to benefits and compensation. The 2021 Policies, Procedures & Benefits Survey Report of AEC Firms provides you with industry statistics on policies and procedures, so you can support your policy decisions with hard data.
Use the 2021 Policies, Procedures & Benefits Survey Report to
Ensure your firm's benefits and policies are competitive with industry norms, to help you recruit and retain employees. 
Identify HR operating expenses that you can — or can't — afford to cut
Benchmark your firm's medical, dental, and life insurance packages. 
Support your firm's paid-time-off and other policies with hard data on industry norms
Find out if firms are projecting benefits increases and make sure your budget aligns with the industry
Get data on HR directors' typical backgrounds, education, roles, and compensation.  
The key to growing your firm and reaching your strategic goals often rests with the quality of your employees, and the quality of your firm's policies, procedures, and benefits is critical to hiring and retaining a top-notch workforce. The data presented in the 2021 Policies, Procedures & Benefits Survey Report is broken down by firm type, size, region, and other important factors, so you can make accurate comparisons between your firm and others. 
Participate in one of our three shorter versions of this survey. Take 1, 2, or all three sections. Get a 50% discount and 15% off virtual learning for each section you participate in.