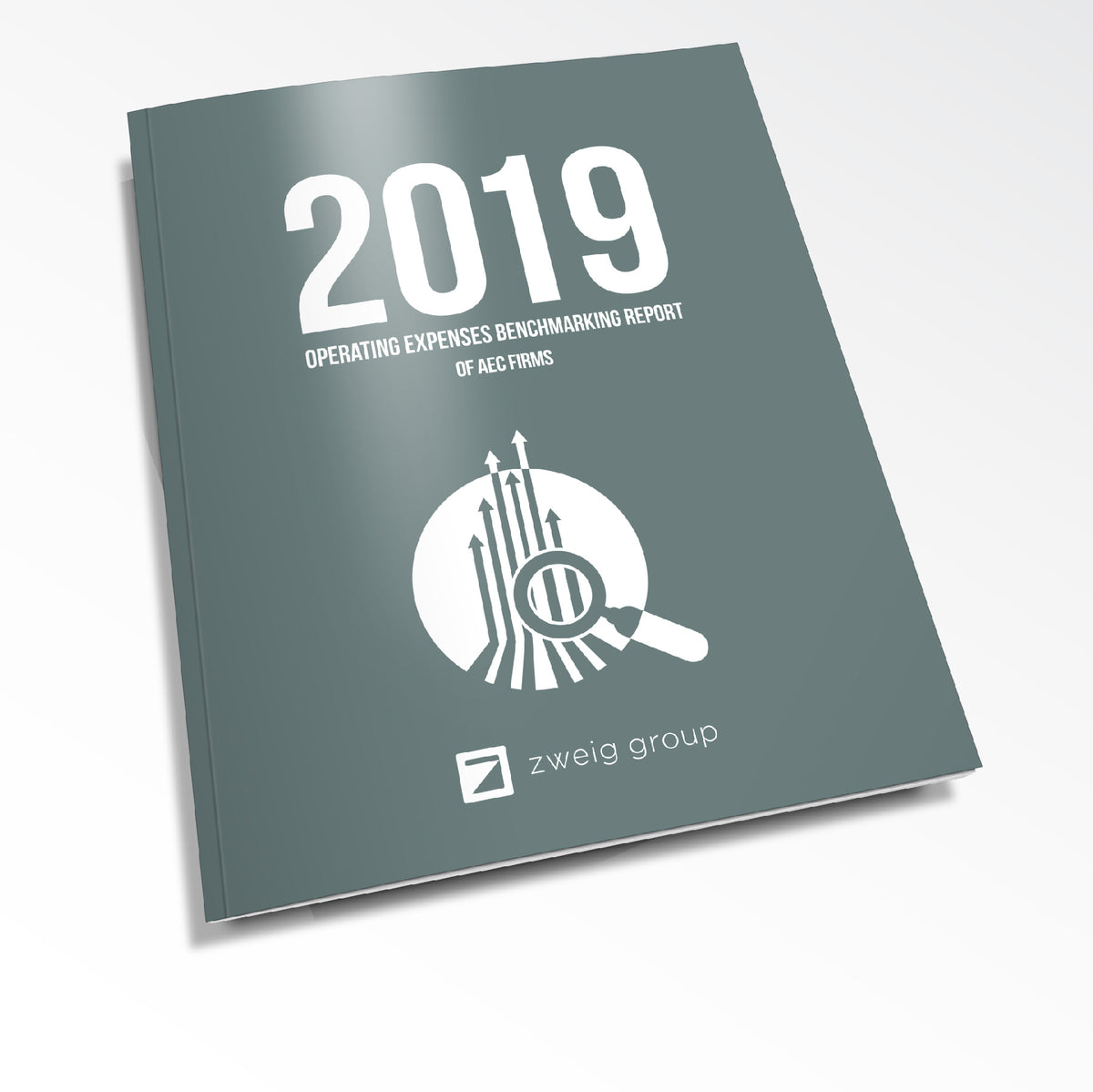 2019 Operating Expenses Benchmarking Report
Release date: 

September

 25, 2019 (digital),

October 8, 2019 (print)
Please note, this is the 2019 edition of the 2018 Operating Expenses Survey (available now) 
DETAILS
Zweig Group's Operating Expenses Benchmarking Report of AEC Firms is the best resource for AEC firm leaders and financial managers who want to evaluate and benchmark their firms' operating expenses. This publication contains data on operating and overhead expenses such as marketing, information technology, rent & utilities, professional liability insurance, and more. These statistics are given by firm type, size, region of headquarters, growth rate, client base, and other relevant factors, so firm leaders and managers can make comparisons between their firm and others.  
This report is a compilation of Zweig Group surveys including: 2019 Marketing Survey of AEC Firms, 2019 Financial Performance Survey of AEC Firms, 2019 Policies, Procedures & Benefits Survey of AEC Firms, 2018 Incentive Compensation Survey, and the 2018 Information Technology Survey of AEC Firms.