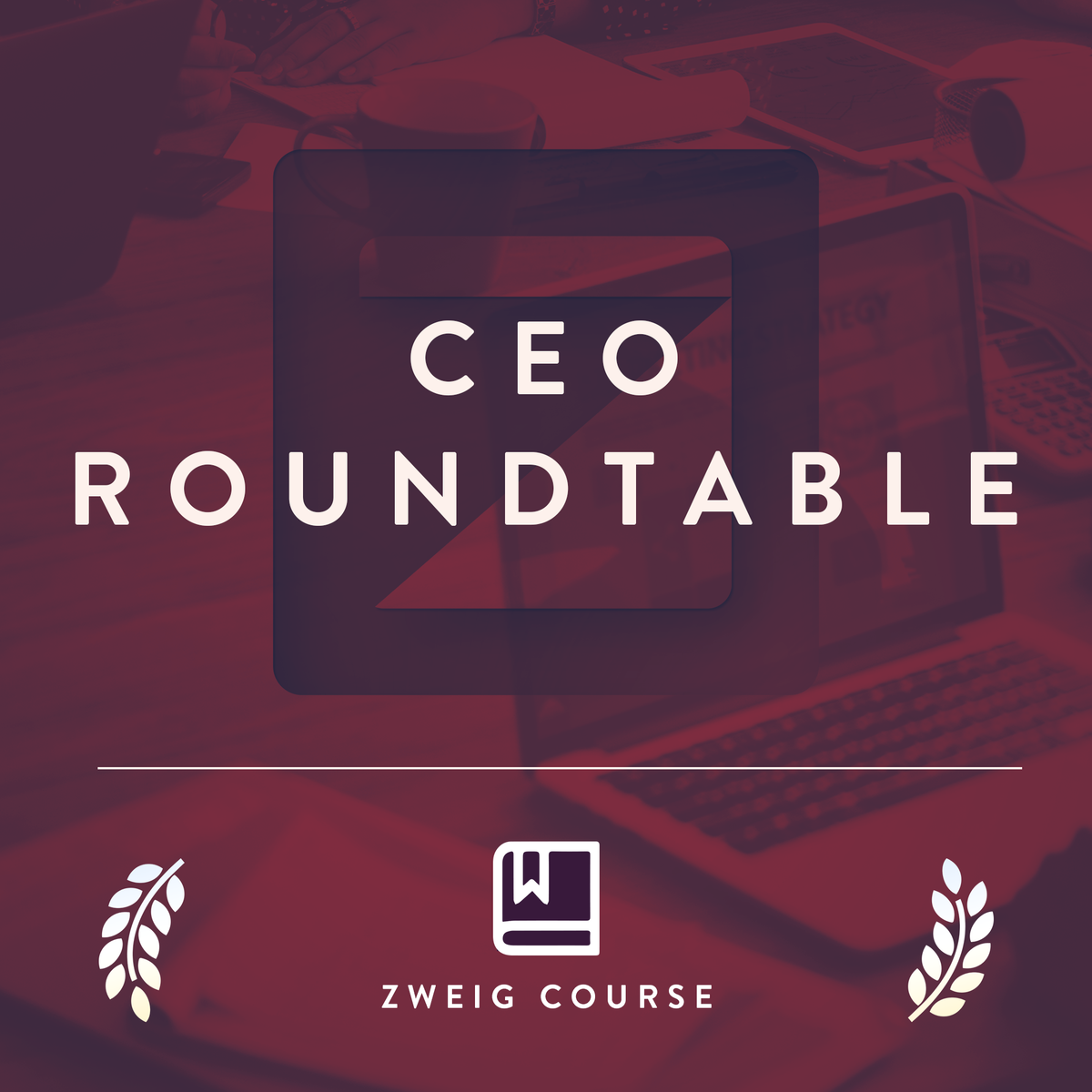 Program Overview:
The CEO Roundtable Retreat is a unique opportunity for AEC firm leaders to engage and interact with industry peers to discuss current issues facing firms today, explore industry trends and next practices, and confront the biggest challenges they face leading their firms.  Zweig Group's CEO Chad Clinehens, PE, moderates the program guiding group conversations, encouraging integration and networking, and ensuring attendees gain valuable insight, new ideas and tools – and a new network of colleagues – to foster effective leadership at their respective firms.
Come prepared to discuss your biggest challenges and successes during this highly interactive session. With you in control of the subject matter, roundtable discussions strike at the heart of what you need to effect change in your organization. 
Past attendees of CEO Roundtable events state "there is no better forum for dialogue than with peers experiencing the same issues I am" and "the statistics provided by Zweig Group through their continual research of firms and firm leaders gives me the exact benchmarking data I need to justify change and action in my firm."
Location: Napa Valley, CA
Lodging: Andaz Napa - Click here for group rates on reservations.
Travel: San Francisco Airport - 60 miles
Sacramento Airport - 65 miles
Oakland International Airport - 53 miles
ALTA Transportation Services – 24 Hour a Day Availability
What is included:
Pre-event survey to aid in a custom designed agenda to cater to the needs of group
"Get to know each other" materials to aid in connecting the roundtable participants
Organized day and a half agenda with facilitator lead discussions and activities around key topics and issues
A highly curated integration of meals and experiences 
In addition to issues YOU bring to discuss, topics include:
Firm Organization

Leading Change

Delegation

Growing Your Successor

Ownership Transition planning

Building the C-suite

Board and Governance Issues

Time Management and Balancing Work/Home Life

Dealing with Conflicts

Managing Firm Growth
(through organic and acquisitions)

Post-CEO Roles in the AEC Industry
Agenda:
Wednesday - June 21, 2023
5:15pm-8:30pm – Private dinner and wine tasting for roundtable attendees (sponsored by CTA)
Thursday – June 22, 2023
7:00am-8:00am – Breakfast
8:00am-12:00pm – Roundtable sessions
12:00pm-1:00pm – Lunch
1:00pm-4:00pm – Roundtable sessions
6:00pm-8:30pm – Wine Train Dinner Excursion (sponsored by Unanet)
Friday – June 23, 2023
7:00am-8:00am – Breakfast
8:00am-11:00am – Roundtable sessions and event wrap-up
11:00am-noon – Lunch and adjourn
Who should attend?
Presidents and CEOs of AEC, planning, and environmental consulting firms
*Zweig Group recommends CEOs and their designated successor(s) or Chief Operating Officer attend the program together.
Thank you to our 2023 CEO Roundtable Sponsors: