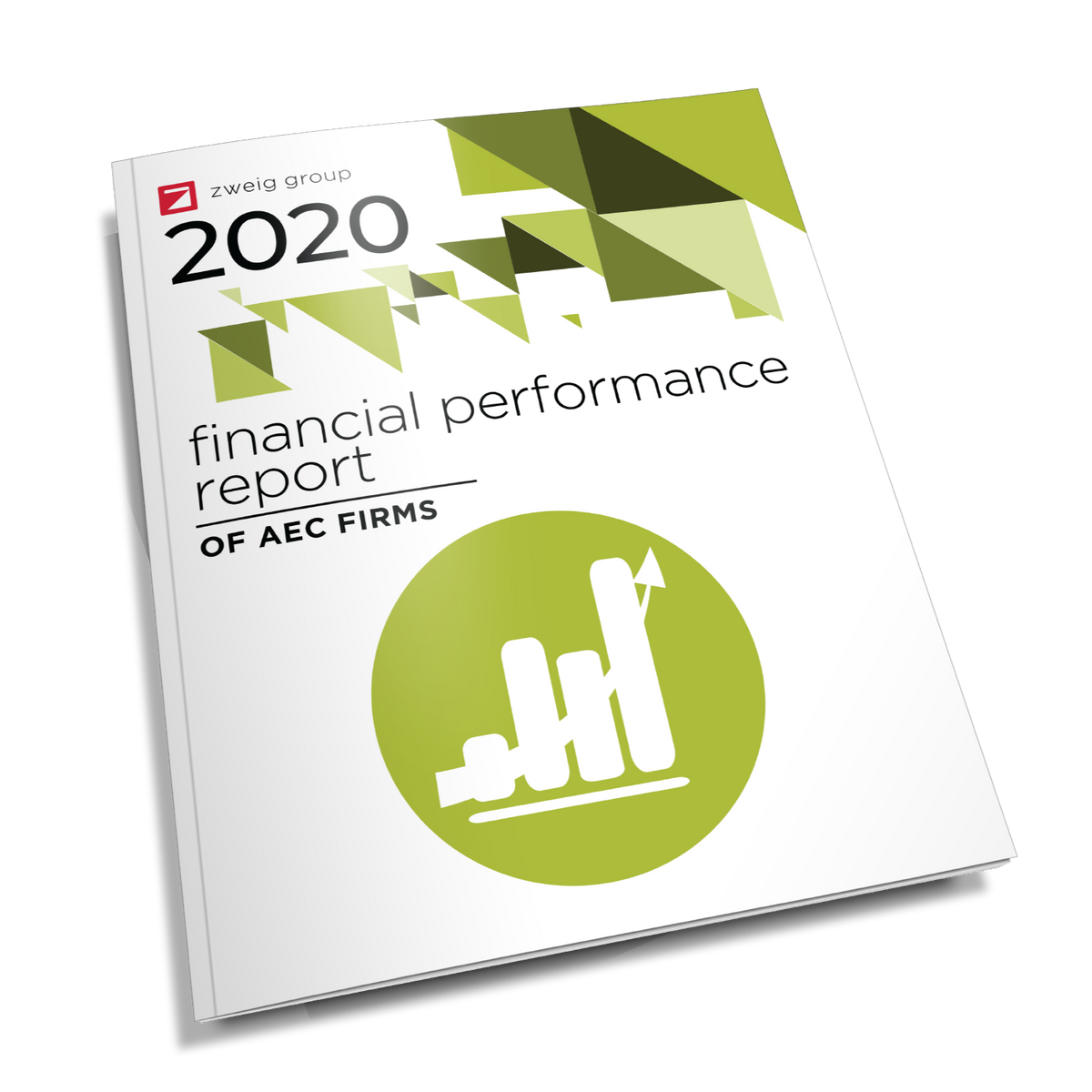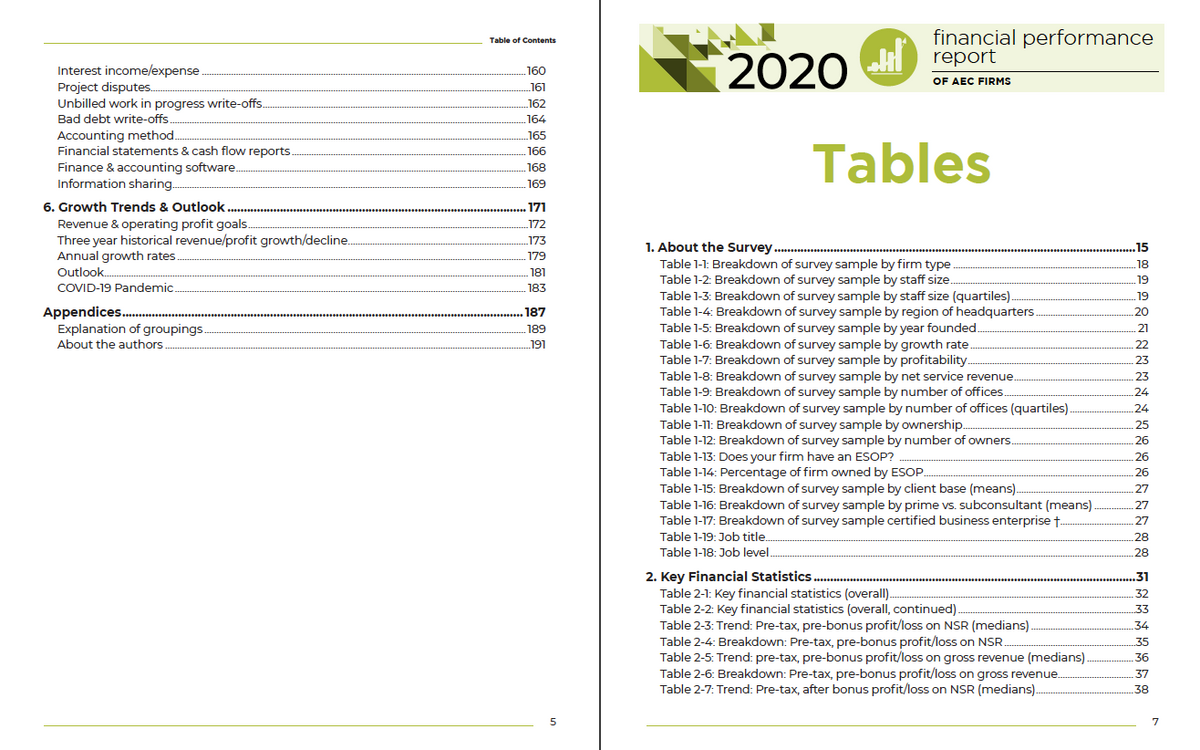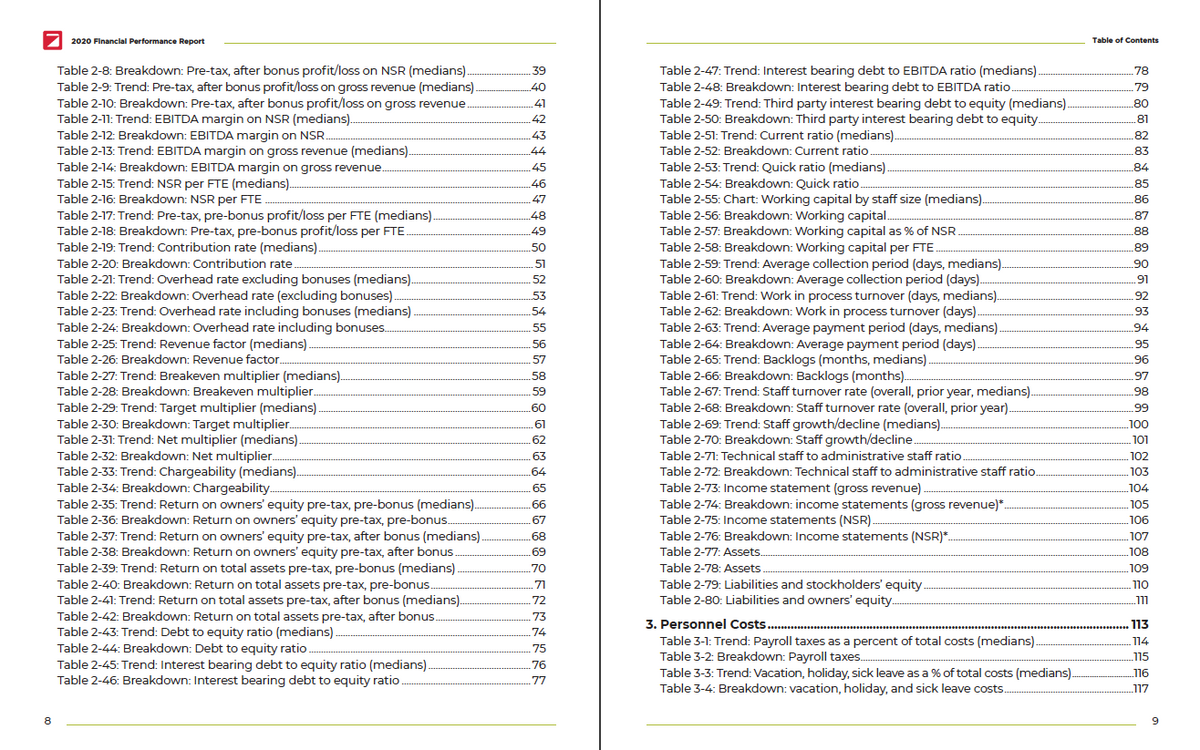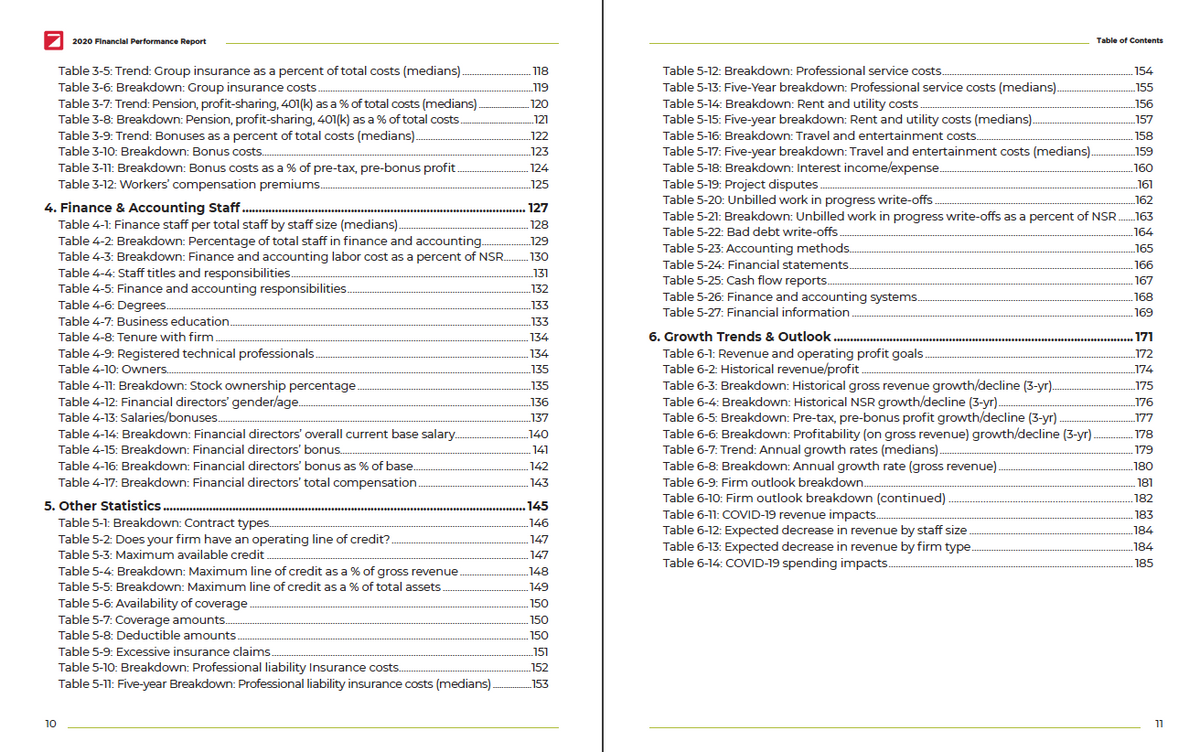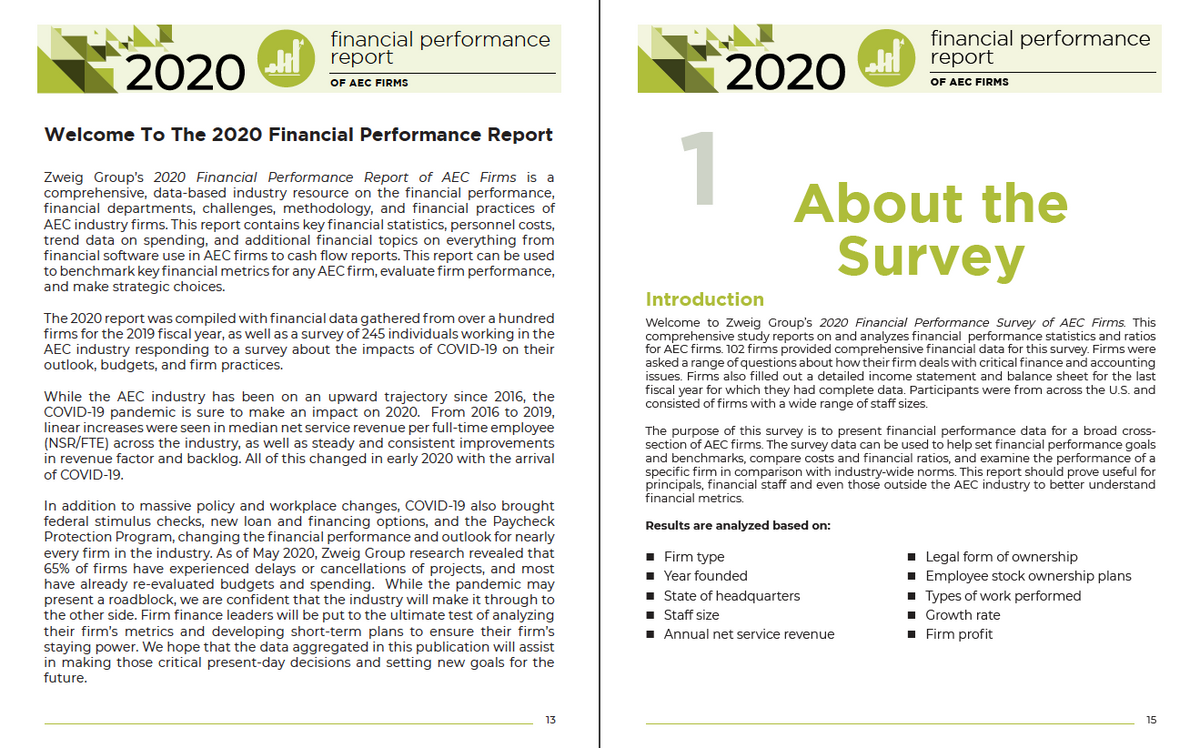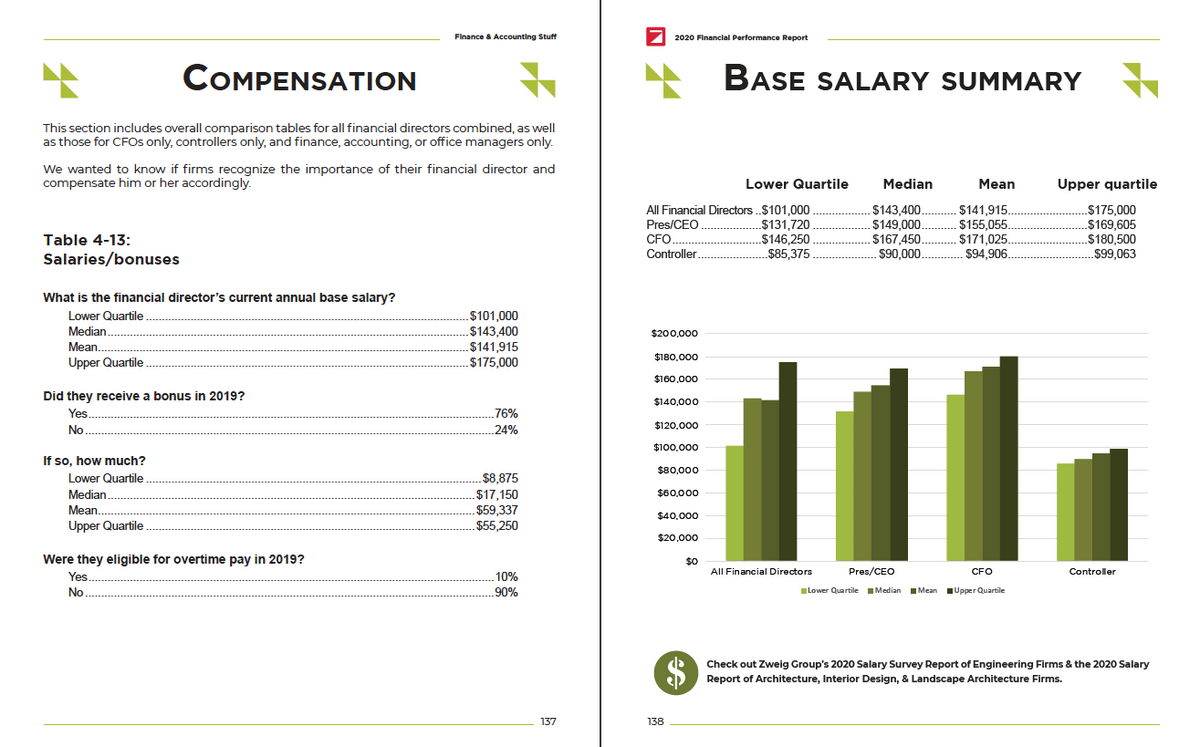 Scroll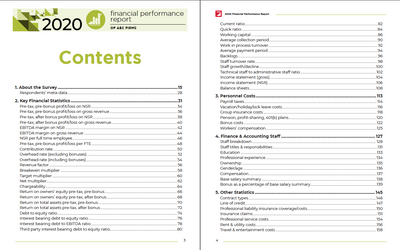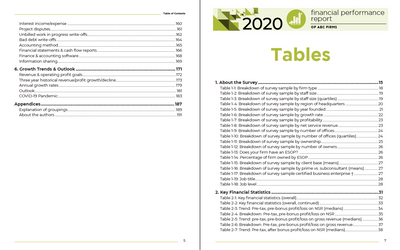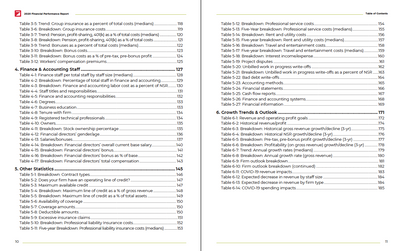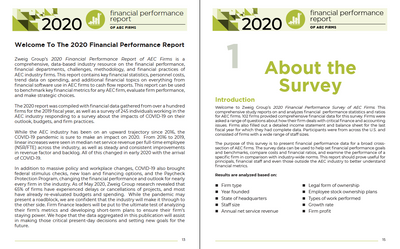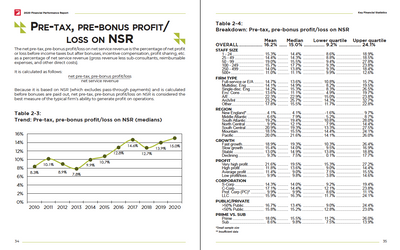 2020 Financial Performance Survey Report
Release date: June 1, 2020
DETAILS
Comprehensive data on the financial performance, financial departments, challenges, methodology, and financial practices of AEC industry firms. Updated with additional chapter on COVID-19 outlook and budget/revenue projections.  
Key financial statistics. This chapter includes net service revenue and profitability measures, labor multipliers, turnover rates, and professional/technical to administrative staff ratios, and so much more. Data is also segmented by firm type, staff size, region of headquarters, growth rate, and client base, with multiple years of trend data for overall medians or means. 
Personnel costs. Five major types of personnel costs are analyzed in this publication including: payroll taxes, vacation, holiday & sick leave, group insurance, pension, profit sharing & 401(k) plans, and bonuses.  Trend data is also given for historical spending comparisons. This section also includes data on workers' compensation premiums and claims.
Other financial statistics. In addition to all the above information, this publication has data on additional financial topics – everything from financial software applications to cash flow reports and professional liability insurance.